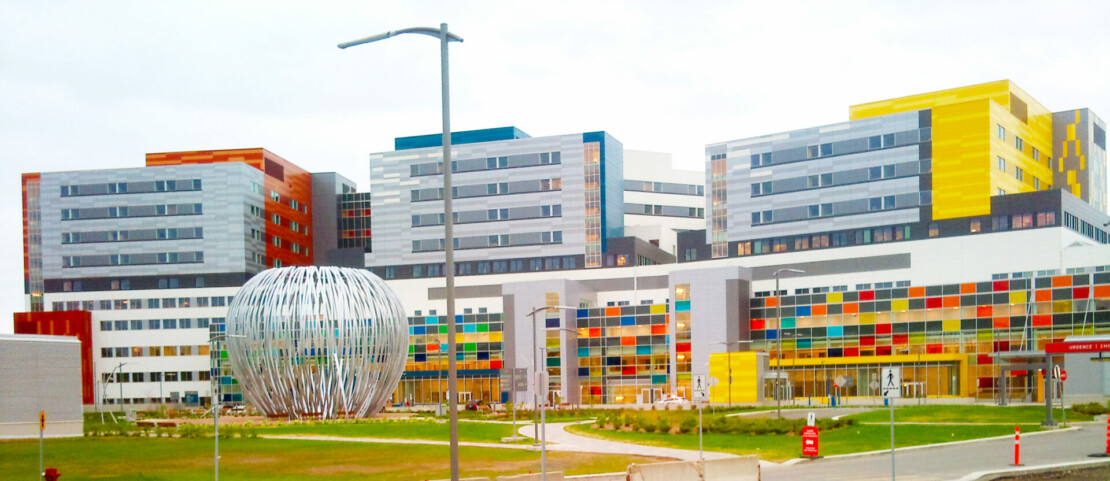 Rivalry informed the relationship between the hospitals that make up the McGill University academic health network for over a hundred years. The oldest is the Montreal General Hospital, founded in 1819, along with the University Lying-In Hospital after 1843, until the Royal Victoria Hospital opened in 1893.
Faced with ageing facilities after World War II, an attempt was made to join forces to raise funds for new buildings for the two general hospitals. It failed spectacularly. "The story is they couldn't even agree on an agenda at the first meeting," says Dr. Richard Cruess, former Dean of the Faculty of Medicine (now the Faculty of Medicine and Health Sciences) and co-author of two volumes on the Faculty's history.
After World War II, the McGill hospital network remained relatively stable. "They were competing, independent institutions with some collaboration, reasonable relationships between them but not much cross-over of staff," explains Dr. Cruess. Things stayed this way until the introduction of Medicare in Quebec in 1970. "The combination of the demands of modern specialty care whereby reasonable volumes are necessary just to be competent, and the government looking to get more cost-effective care, made it difficult to maintain two general adult hospitals, especially when they were only about two kilometres apart."
Pressure on the network to consolidate administration and medical services resulted in the voluntary merger in 1997 to form the McGill University Health Centre (MUHC). The MUHC brought together the Montreal General Hospital and the Royal Victoria Hospital – the two finally putting aside their old rivalries – as well as the Montreal Neurological Institute-Hospital, the Montreal Chest Institute and the Montreal Children's Hospital. The Lachine Hospital came on board in 2008. The MUHC made a historic move to its new location, the Glen site, in 2015, with the Royal Vic, the Children's and the Chest Institute housed under one roof.
The impetus to create the MUHC came from within the hospitals, and administratively the transition was smooth. The difficulties adapting were mainly at a personal level, says Dr. Cruess, who knows from his own experience as a longtime Royal Vic orthopaedic surgeon that such mergers can be a difficult pill to swallow.
"Part of the strength of the McGill Faculty throughout the years has been the extraordinary loyalty the staff, nurses, doctors had to their institution," he explains. "The people who worked at the Vic absolutely adored it, and those at the General and the Children's felt the same way. To rupture that relationship wasn't easy – and quite frankly I know that. I came to Montreal to go to the Vic with my wife, Dr. Sylvia Cruess. We absolutely loved the culture; we were a community." He continues, "It's not easy when you've been competing for years and you're a 60-year-old surgeon or psychiatrist and all of a sudden you have to move to the other hospital because that activity is being transferred. That's very difficult."
However, new bonds are formed and new loyalties developed, and Dr. Cruess says the mergers have had an enormously positive impact on patient care and outcomes in Montreal. He adds that the move to the Glen, although logistically complicated, wasn't nearly as professionally difficult as the merger in 1997. "Most of the cultural shifts were well along before we moved to the Glen," he says.  "The move really brought people together."
Back to 200 Years, 200 Stories