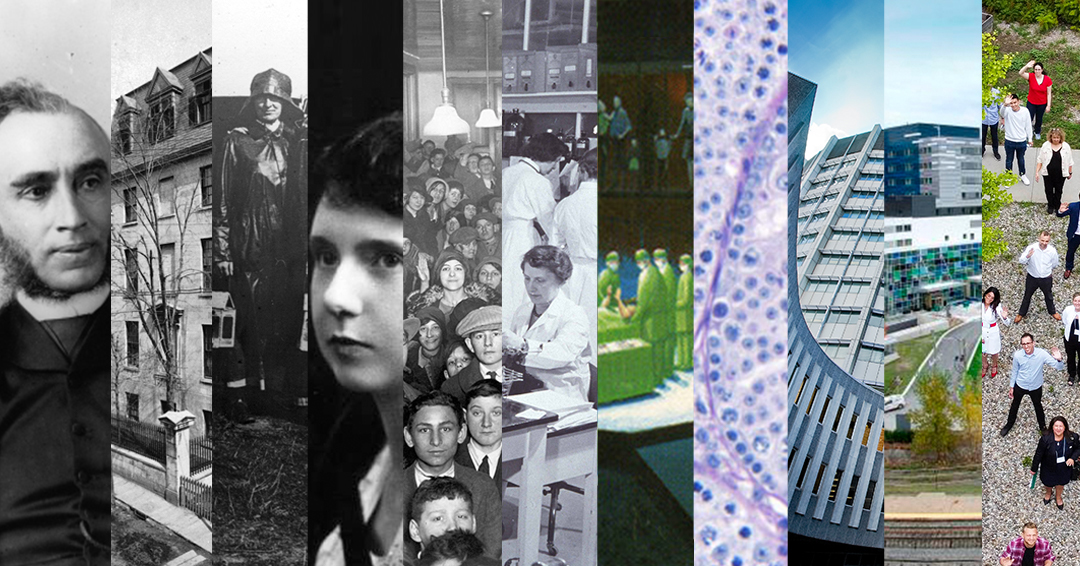 200 Years, 200 Stories
This is a story about our place, a story about our community. Two centuries ago, we joined forces with the Montreal General Hospital to form McGill's first faculty and Canada's first medical faculty. This partnership and the many others that have developed over the years are celebrated in the first instalment of our timeline, 200 Years, 200 Stories, where we take you on a tour of some of the places that have made the Faculty of Medicine and Health Sciences what it is today.
Over the course of our bicentennial year, we will continue to tell the stories of our places, our people, and our partners who have worked with us to serve our communities by leading in education, research and care, and who will continue to do so in our third century. We look forward to sharing these stories with you, and hearing your stories too.