Quebec's First Dental School
Before the Faculty of Dentistry at McGill, there was the Dental College of the Province of Quebec: the second dental school in all of Canada, and its first bilingual institution.
The history of dentistry in Quebec starts with one of the profession's visionaries—one of its leaders who saw an improved future in dental education and the advancement of the profession. It was largely due to his efforts that the Province of Quebec pioneered in organized dentistry. He was William George Beers, D.D.S.
Born in Montreal, W.G. Beers received his dental training by apprenticing under a licensed dentist and established his practice in Montreal in 1865. From the outset of his career, Beers was a prime mover in the advancement of the profession. He set out immediately to improve the standard of dental services by seeking legislation governing dental practice and to create proper training programs for those wishing to enter the profession.
Beers wrote extensively in the Dominion Dental Journal about his philosophy and his hopes for dentistry. His great ambition was to begin a dental school in the province of Quebec. Through the Dental Association of the Province of Quebec, he succeeded in establishing the Dental College of the Province of Quebec in 1892. Teaching was to be in both French and English, and Beers hoped to have the school affiliated with McGill University or the Université Laval or, perhaps, both.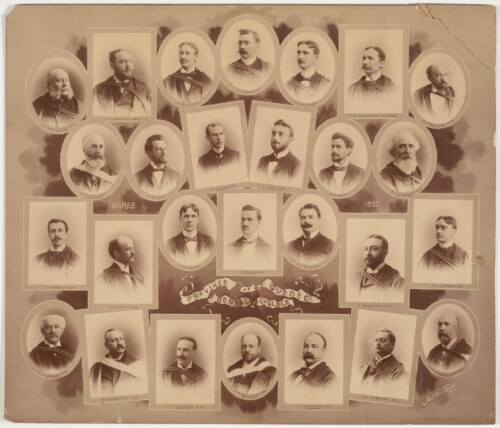 The Dental College of the Province of Quebec is the point from which we can trace the development of dental education in Quebec, and the founding of dental schools in both McGill and the Université de Montréal. Although the College began without university affiliation, within the span of a few short years, it was officially partnered with Bishop's College in Lennoxville in 1897 for the purpose of conferring the degree of Doctor of Dental Surgery (D.D.S.).
Many McGillians, including those that have followed the history of the Faculty of Dentistry, may be surprised to learn that Bishop's once had a dental school. Bishop's dental school operated as a department in the University's Medical College until 1904, when McGill's Faculty of Medicine absorbed Bishop's Dental College to establish its own Department of Dentistry [The early years at McGill].