A period of great growth
The potential shutdown of the Faculty spurred significant expansion and innovation.
In 1991, McGill University announced that it would be shutting down its faculty of dentistry. While no one doubted the quality of education provided by the faculty, the university was asserting itself as a research-intensive institution. Although a small handful of excellent investigators were still active, the faculty of dentistry produced relatively little research overall. But thanks to a concerted and very public effort by faculty members and supporters, the Faculty of Dentistry at McGill University was saved [A turning point for the Faculty].
The period immediately following the threat of closure was one of great growth for the Faculty. Under the leadership of Dean James Lund, the Faculty made greater investments in dental research and community initiatives, including an innovative service to the community program. During these years, the Faculty of Dentistry would cement its reputation as a research powerhouse among dental schools around the world and a leading institution setting the example for community outreach.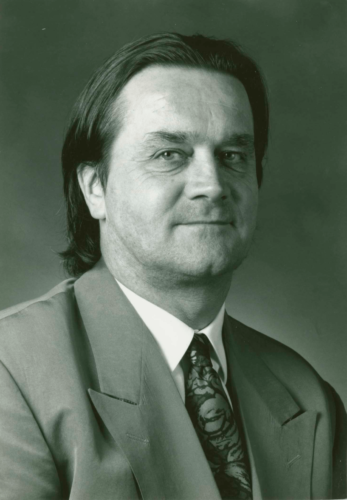 At the forefront of research
The transformation has been stunning. In 2006–07, projects on which McGill faculty of dentistry researchers were lead or co-investigators received almost $9 million in funding; when salaries and student support are included, support for research surpassed $13 million (compared to less than $1 million in 1998–99). In the mid-2000s, over 100 publications per year have listed McGill dentistry in the author affiliations, more than double the total in 2001. In addition, the faculty's operating grants and contracts grew from 33 to 67 between 2001–02 and 2006–07, and its graduate student population multiplied over these years. This explosion of activity has propelled McGill's Faculty of Dentistry to prominence on the Canadian and international research scenes, even without the per capita proviso. About one-third of all funded oral health-related research in Canada is carried out at McGill, despite being home to only 5% of Canada's dentistry professors.
This period of growth also saw investment in world-class academic personnel. Because of retirements and university growth in certain areas demanding faculty renewal, and with the assistance of the Canada Research Chairs program, the faculty hired 15 new tenure-track professors with active research programs. Both established researchers and rising young stars have been recruited from across Canada, the United States and Europe.
Establishing research priorities and partnerships
The success of researchers was supported by the development of key research areas to guide the Faculty's priorities. Under the guidance of Dr. James Lund, the Faculty established 4 pillars of research: 1) clinical and health services (recently renamed Population Oral Health to reflect the global scope of the research program), 2) pain and the neuroscience, 3) biomaterials, nanobiotechnology and tissue engineering, and 4) mineralized tissues and extracellular matrix biology. Teams of like-minded, energetic and innovative senior and junior researchers focus their research efforts in an interdisciplinary way that is strongly supported by Faculty and University leadership.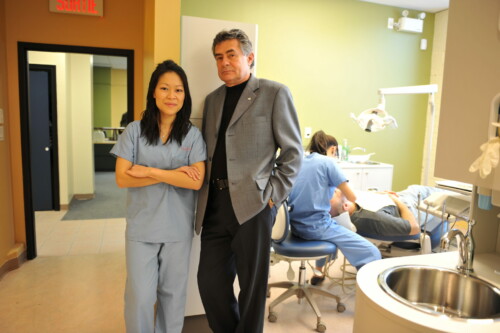 Innovating in Outreach
In addition to the leaps and bounds made in dental research, this period of growth was also significant in terms of the Faculty's outreach program. The Faculty of Dentistry has always been a strong proponent of community-facing care at McGill University, but this period cemented its legacy as the University's flagship for outreach. Chief among these important developments was the creation of the Jim Lund Dental Clinic in partnership with the Welcome in 2011, named in memory of former Dean James P. Lund. Due to financial constraints and lack of insurance, many of Montreal's disadvantaged never see a dentists because it isn't affordable on a tight budget. This fact sparked the creation of the Jim Lund Clinic thanks to generous support from socially responsible foundations, organizations, and individual donors to the Welcome Hall Mission and the Faculty of Dentistry. This period also signalled significant expansion in the scope of the Faculty's Mobile Dental Clinic, which was able to deliver an even greater number of free treatments to underserved Montrealers by establishing key partnerships with community organizations.