Food and Nutrition in the Forefront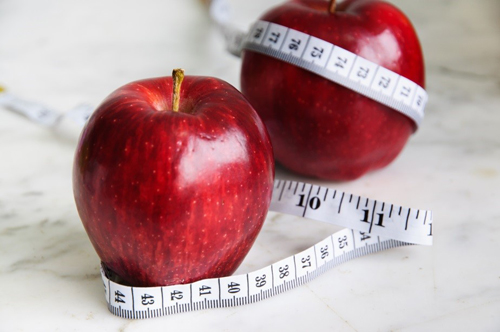 Since its beginnings in 1907, nutrition and health have been at the forefront of the programs and research at Macdonald College. Students in the fledgling School of Household Science were given instruction and training in Domestic Economy or Household, in order that they may have opportunities for acquiring a practical and advanced education. Many went on the teach Home Economics in schools across Quebec. The School developed expertise in a broad domain of subject areas, including clothing and textiles, family and consumer studies and food and nutrition, and an especially a strong program in dietetics. The School, which established the first nutrition program in Canada, also established Canada's first accredited professional training program for dietitians in 1918.
Over the years, the School of Household Science changed its name several times to reflect the current trends in research, merging and demerging with other College units. In 1967, the unit was renamed School of Food Science, consistent with its strengths in dietetics and nutrition; activities concentrated towards the study of food with central objectives being to develop teaching and research in aspects of food and nutrition as related to humans. At the same time, the first men enrolled in what was previously a female-centric program. By the mid-70's, the School merged with the Department of Agricultural Chemistry, and by the mid-80's, after the Faculty developed a new structure for food and nutrition programs, the Department of Food Science and Agricultural Chemistry and the School of Dietetics and Human Nutrition were born.
Today, researchers in both the School and in Food Science have successfully translated science into application and into breakthrough technologies focused on promoting and improving health and well-being. Novel food products are being created by enterprising students, new frontiers in food safety are being reached, and new bioproducts and biomaterials are being developed. Their research and innovations are contributing to changes in health policy and the development of important nutrition and lifestyle interventions both here and abroad which will continue to improve the health of all.
Reaching out: the Centre for Indigenous Peoples' Nutrition and Environment established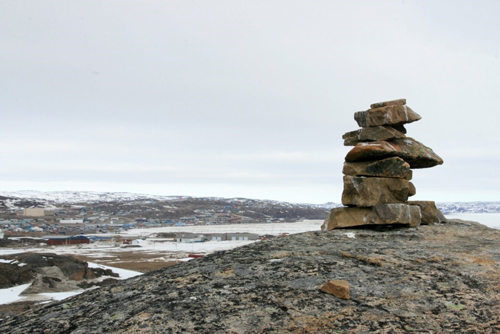 The Centre for Indigenous Peoples' Nutrition and Environment (CINE) is a multidisciplinary research and education resource for Indigenous Peoples, established in 1992 by Canada's Aboriginal Leaders and McGill University under the leadership of Professor Emerita Harriet V. Kuhnlein who was the Centre's Founding Director.
Environmental and cultural changes have an impact on traditional food systems and nutrition of Indigenous Peoples worldwide. Since 1992, CINE researchers have worked hand-in-hand with Indigenous communities around the world, to document and protect traditional indigenous food systems with the ultimate goal of improving food security in these vulnerable populations. CINE's research has covered dozens of communities all over the world, with important capacity-building in research with Indigenous Peoples with results and information returned to them.
Spearheaded by Harriet Kuhnlein, a first important contribution was the creation of the process to establish respectful engagement with Indigenous communities, including the first research agreements used in Canada for academic-community partnerships for research and education.  These agreement templates were used for decades of research activities by CINE and contributed to developing ongoing research collaborations in Canada and with communities engaged with CINE internationally.  The template and process have been recognized by the World Health Organization since 2003.
Knowledge of Indigenous Peoples' food and nutrition issues, by Indigenous Peoples themselves as well as government and the public at large, are greatly enhanced by CINE research. It is impossible to enumerate the thousands of Indigenous Peoples in Canada and globally who received capacity-building through these activities that initiated with methodology developed at CINE.
Honouring the past, creating the future: the redevelopment of the Macdonald Farm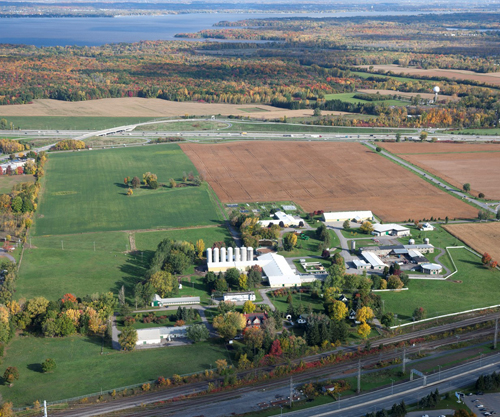 Since its opening as Macdonald College in 1907, McGill's Faculty of Agricultural and Environmental Sciences has been at the forefront of education and research in agricultural and life sciences as well as engineering and environmental disciplines. The Macdonald Campus Farm is a symbol of this history of inspired teaching and world-changing research – it is an integral part of what is today the only operating dairy farm remaining on the island of Montreal.
Funded in part by a generous leadership gift from McGill alumnus R. Howard Webster, the first phase of redevelopment began in 1986 with the construction of the Dairy Barn. This was followed by a new Swine Facility (1993) and the Donald McQueen Shaver Poultry Complex (1994). Designed to conform to the latest standards for animal research, the new facilities also attempted to provide easy access to students for daily farm practice, lectures and laboratory work, and to demonstrate to farmers the latest in animal handling and housing technology. Students and staff on the campus continue to have the privilege of access to a working farm within walking distance of the campus.
As an operating unit, the Farm has continuously strived for excellence in its herds, starting with the original herd of Ayrshires (see 1928-1938: Macdonald Dorothy), later augmented by a herd of Holstein-Friesians. By the 1950s, Holsteins remained the predominant dairy breed (as was the case for most of the commercial dairies in Canada and the U.S.). The Macdonald Holstein herd also served as a model for the province- wide dairy herd analysis service (DHAS), developed by Professor John Moxley (see 1961-1971: Dairy Herd Analysis Service). Over the years the Macdonald dairy herds have outperformed any others and garnered peer recognition for quality and milk production.
Now the Farm is planning its next phase of redevelopment – the Macdonald Campus Farm Community Engagement Centre – made possible by the generous support of J. William "Bill" Ritchie, BSc(Agr)'51, Murray (BSc(Agr)'66) and Alton (BSc(Agr)'52, DSc'93) McEwen, Stewart and Anne Myles Brown, la Fédération des producteurs d'oeufs du Québec (FPOQ) and Les producteurs de lait du Québec (PLQ), as well as donations from Macdonald alumni. The Macdonald Farm Community Engagement Centre forms a unique resource for sharing knowledge about agricultural and environmental sciences, continuing the mission of Macdonald College in demonstrating to young minds where our food comes from, and reminding them of the links to nature and the environment. As the world moves to a majority of its almost-eight billion inhabitants living in urban versus rural settings, this duty is more sacred than ever.
Milestones
1988: The brainchild of wildlife professor Dr. Roger Bider, the award-winning Ecomuseum developed by the St. Lawrence Valley Natural History Society opened its doors to the public. The Ecomuseum is a one-of-a-kind educational facility that showcases Quebec's wildlife in a natural setting nestled adjacent to the Morgan Arboretum.
1990: Faculty of Agriculture renamed Faculty of Agricultural and Environmental Sciences to better reflect the research and teaching that was being carried out.
Students in the Farm Management and Technology program (formerly Diploma in Agriculture Program) now receive a Diploma in Agriculture and a Diplome d'etudes Collegiales (DEC) from the Government of Quebec.