Avian Science and Conservation Centre

The Avian Science and Conservation Centre (formerly the Raptor Research Centre) opened in 1972 to breed Peregrine Falcons in captivity and release the young into the wild to restore their numbers. Through this effort, more than 50 Peregrine Falcons were released on the Island of Montreal.  The Centre rehabilitated sick, injured, and orphaned raptors and offered public education programming before shifting its focus to pure and applied research, captive breeding of endangered species, and teaching.
University Herbarium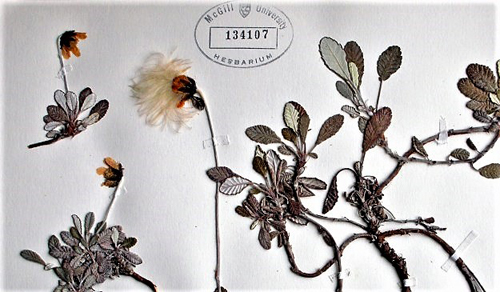 Created through the amalgamation of the McGill University and the Macdonald College Herbaria in 1972, the McGill Herbarium is the oldest research museum of dried plant specimens in Canada. The collection contains 140,000 specimens, including the A.F. Holmes collection gathered in the Montreal region in the early 1820's.
Milestone
1979 The Macdonald-Stewart Building was opened on June 2nd by Student Council President Jack Sadler and benefactor and longtime Macdonald friend Dr. David M. Stewart.