The Macdonald Centenary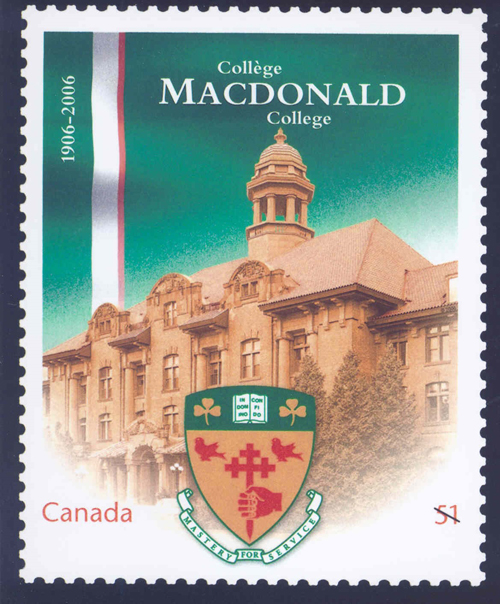 Macdonald celebrates its Centenary in 2006-2007. There is a renewed vision and enthusiasm for the Campus's academic growth, as witnessed by the population of over 1,500 students and the significant investments to improving teaching and research infrastructure.
The year-long celebrations touch every corner of the campus. Highlights include the launch of a Macdonald College commemorative stamp, the opening of the newly renovated Macdonald Library and Learning Centre, a daylong Symposium "A Biorevolution in the Next 100 Years," and the unveiling of a new World War 1 memorial.
Canada's First Cloned Pigs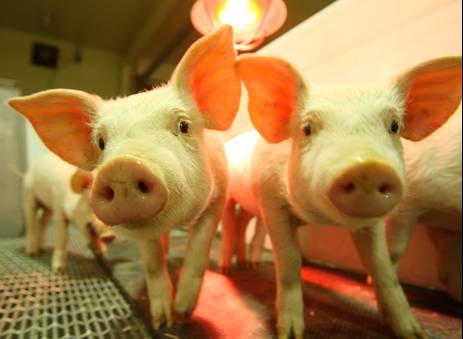 In 2007, Vilceu Bordignon's team in the Department of Animal Science successfully produced three litters of cloned pigs, a Canadian first. This nationally-acclaimed accomplishment would lead the way for research into human medical issues that can be better understood if the genetic "noise" is removed, given the pig's similarity with the human body and physiology, contributing to the advancement of biomedical research into human ailments such as diabetes and cardiovascular disease.
McGill Feeding McGill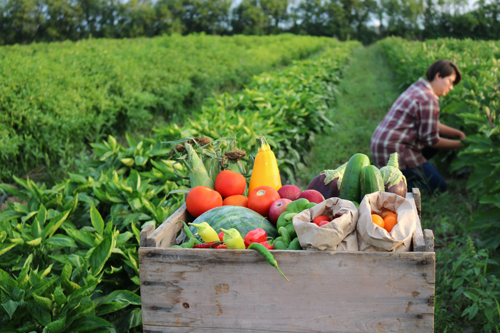 Rooted in student research and community engagement and focused on buying local whenever or wherever possible, the Executive Chef of McGill Food and Dining Services and the Head Technician at Macdonald Horticultural Research Centre launch a pilot project for the Hort Centre to supply a quantity of fresh fruit and vegetables to the University residence cafeterias.  Ten years later, the award-winning McGill Feeding McGill program supplies over 25,000 kg of fresh produce and 13,000 dozen eggs to McGill cafeterias each year.
Food Product Development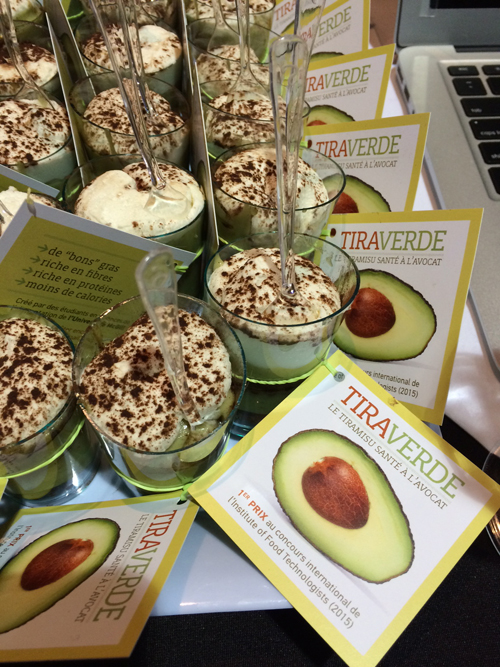 Salwa Karboune, a professor in the Department of Food Science and Agricultural Chemistry at Macdonald Campus, encourages the students in both her research lab and in the courses she teaches to look to the future and imagine the types of food we'll be eating once we get there. Under her supervision, student teams in her Food Product Development course began developing and entering novel new food products in the student competitions at the Institute of Food Technologists (IFT) Annual Conference and Food Expo, and took the competition by storm. The event is long considered to be the premiere event for food product developers. Winning teams included Frisson's shelf-stable ice-cream (Silver-2014), TiraVerde's avocado-based tiramisu (Gold IFT-2015, Silver IFT Global-2015), Rephyll's Plant-based burger (Gold-2016), Fitamin Multimeal's ready to eat nutritionally dense stew targeted at children and women in Yemen (Gold-2016) and Face-Doodles allergen-free and vegan replacement for peanut butter and jelly snacks (Silver-2020).
Margaret Gilliam Institute for Global Food Security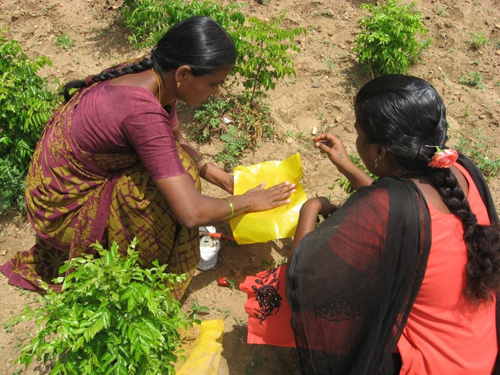 The alleviation of poverty and the improvement of human health and well-being are deeply rooted in the availability of a secure and safe food supply. The McGill Institute for Global Food Security, established in 2010, has focused on innovative research, development and training that aim to improve the socio-economic status of over one billion people suffering from hunger, malnutrition, lack of clean water, environmental degradation and poverty. The challenge of global food security requires a multidisciplinary understanding of agriculture, environment, economics, engineering, health, nutrition and social science. Drawing on McGill's broad interdisciplinary strengths and international experience, the McGill Institute for Global Food Security, the first of its kind in Canada, trains the next generation of professionals to work in the areas of international agriculture, nutrition and food systems, and provides a platform for scholars and policymakers from around the world to guide and support the needs of governments, international agencies, foundations and the agri-food industries. For more than a decade, the Institute has built a strong foundation based on its work in education and research and its contributions to the current efforts to alleviate global food insecurity. A landmark $5 million gift in 2018 from New York businesswoman Margaret A. Gilliam, BSc'59, is the catalyst for an exciting transformation of the Institute.
Bieler School of Environment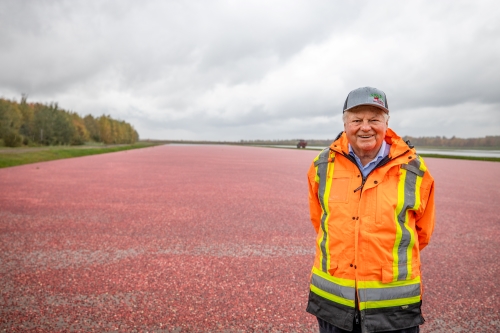 As the School of Environment, established in 1998, approaches its 25th anniversary, a landmark investment from alumni Marc (DipAgr'58, BA'64) and Marie Bieler (BScAgr'80)  will help the School advance environmental research and scholarship for the entire planet by building on its exceptional interdisciplinary teaching, research and experiential learning programs. In recognition of this transformative gift, McGill has also announced that the school has been renamed the Bieler School of Environment.
What makes the Bieler School of Environment (BSE) stand out is its integrated approach to the study of complex and interrelated environmental issues – involving staff jointly appointed in the Faculties of Agricultural and Environmental Sciences, Arts, Engineering, Law, and Science – and other experts from across the university.
The program's capstone ENVR 401 (Environmental Research), is one of the most challenging yet most rewarding final year courses in the School.  Working in groups, students apply what they have learned in a real-world situation with clients. Some notable and impactful research projects span from determining and reducing the carbon footprint of companies like Rotisserie St-Hubert and Via Rail to assessing impacts and opportunities for Indigenous communities in Canadian Federal Climate Policy.
The School of Environment has had steadily increasing enrolment between its founding and today, and has graduated 1771 students.  While still students, early graduates of the program were driving forces behind the award-winning McGill Food Systems Project and the University's 2009 Sustainability Projects Fund. Today many of the program's graduates have taken leadership positions in government and industry; they are pioneers in Quebec's market garden movement, energy regulatory specialists, sustainable business owners, and educators training the next generation of university students.
Other Milestones
2016: McGill Agrifood Innovation Network led by the AES and the Conseil de la Transformation Alimentaire du Quebec and other Quebec industry and university participants launches
2016: The Macdonald Seed Library, the first academic seed library of its kind in Quebec and the third in Canada opens. The goal of the Library is to promote local, small-scale food production and to preserve and propagate heirloom seeds, especially local varieties adapted to our environment.
Reference Material
Macdonald Campus historical publications including the Macdonald College Magazine (1911-1932) and the Macdonald College Journal (1940-1992)
Snell, J.F. (1963). Macdonald College of McGill University – A history from 1904-1955.
Neilson, H.R. (1989). Macdonald College of McGill University – 1907-1988. A Profile of a Campus.
Fong, W.J. (2007). Sir William C. Macdonald: A Biography.
Frost, S and Michel R.H. (1995) Sir William Macdonald: an Unfinished Portrait. Fontanus. McGill University
McGill University Archives