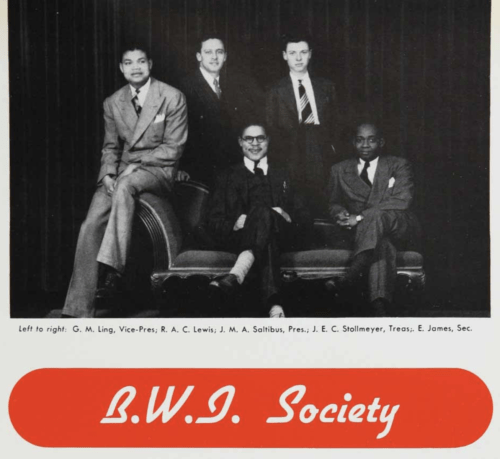 The British West Indian Society, the first known Black student group at McGill, was established in 1940.
Principal F. Cyril James was open to the Society, noting in correspondence that he felt confident it would be of "considerable value" to the McGill community. This came in response to a concern voiced by an unnamed staff member regarding the fact that the British West Indian Society was restricted to Black students only, fearing that this would "limit its usefulness."
As of October 26, 1940, the Society counted 30 undergraduate members. When first founded, its secretary was Eric G. James, and its temporary Chair (and later president) was Joe Saltibus. The British West Indian Society represents just one chapter within a long history of Black McGill students finding community within a university and a society where it was often difficult to succeed.