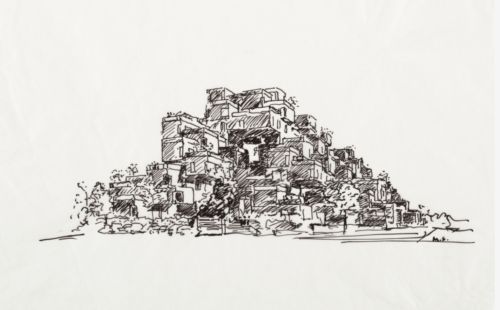 After attending high school in his native Israel, renowned architect Moshe Safdie moved to Montreal at the height of the North American baby boom in the 1950s.
By 1961, he had graduated from McGill University with a bachelor's degree in Architecture, and he would go on to make an indelible mark on Canada's urban landscapes.
Following an apprenticeship with renowned architect Louis I. Kahn, 
Safdie
 spearheaded construction efforts for much of the 1967 World Fair in Montreal, also known as Expo 67
.
Safdie
's 1961 graduation thesis conceptualized an innovative, modern design for a series of apartments—a design that he would adapt and then implement as part of the exposition under the name of "Habitat 67."
After his notable work on Habitat 67, Safdie was entrusted in the decades to follow with the design of numerous public institutions, such as the National Gallery of Canada and the Quebec Musée de la civilisation, which both opened in 1988. Other examples of Safdie's architectural contributions include the portions of the Montreal Museum of Fine Arts on the south side of Sherbrooke street, completed in 1991, and the Vancouver Public Library, completed in 1995. His work has earned him a number of recognitions and awards, including becoming an Officer and later Companion to the Order of Canada in 1986 and 2005, respectively.