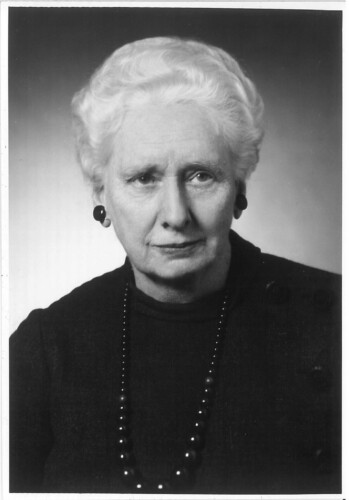 In 1942, McGill graduate Elizabeth Monk became one of the first two women to be called to the Bar of Quebec.
Monk graduated from McGill with a Bachelor of Arts in 1919, before leaving Canada to obtain her master's degree. She then returned to McGill as a Law student and graduated in 1923, receiving the Elizabeth Torrance Medal for Outstanding Academic Achievement, which had never been awarded to a woman before.
Despite being an exemplary student, she was not eligible to write the bar exam in Quebec at the time, due to provincial regulations. Instead, she worked as a researcher at a law firm until 1934, when she went to Nova Scotia to complete the bar exam there.
Upon her return to Montreal, Monk worked at a law firm (without a title) and became involved with multiple women's groups. Her work with the Women's Rights League allowed her to submit a brief to the Rowell-Sirois commission on federal-provincial relations. In 1940, she became one of the first women to sit on the Montreal City Council. Finally, in 1942, she was admitted to the Bar of Quebec. Despite gender barriers, Monk led a life of hard work, activism, dedication and excellence.