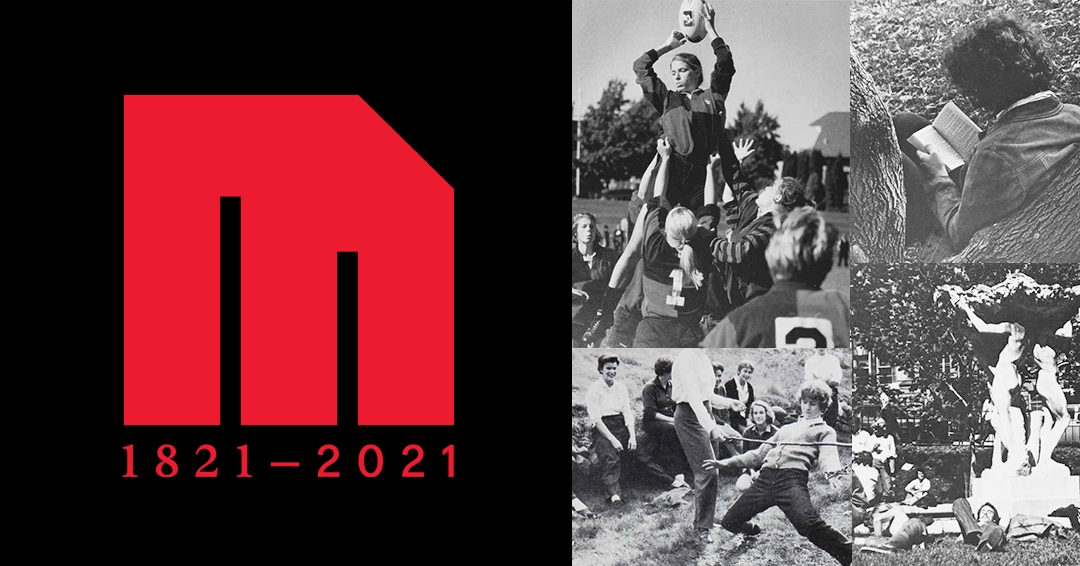 The Faculty of Medicine and Health Sciences' ongoing Bicentennial storytelling project, 200 Years, 200 Stories, aims to capture the tales, big and small, that make our Faculty what it is.
We invite you to reflect on your time studying or training, teaching or working at the Faculty and send us your memory.
What should I send?
A story can be as short as 25 words or as long as 1000. A story can also be a photo, a video or a memento. Or, if poetry is your thing, we would love you to send those too! Tell us about:
a fave hangout
an awesome McGill staffer
a sporting victory (or a heartbreaking defeat!)
a challenge you overcame
enduring friendships
adventures in clinical placements…
… anything that represents a Faculty moment for you.
What will you do with it?
We will compile the highlights and share them at Homecoming 2021 (September 29-October 2).
How do I share?
To share your 200 Years, 200 Stories memory, you can:
Send by email to bicentennial-bicentenaire.fmhs-fmss@mcgill.ca
Post on social media using the tags #McGill200 #200Years200Stories @McGillMedHealthSci (@McGillMed on Twitter)
Please send your memories by September 15.