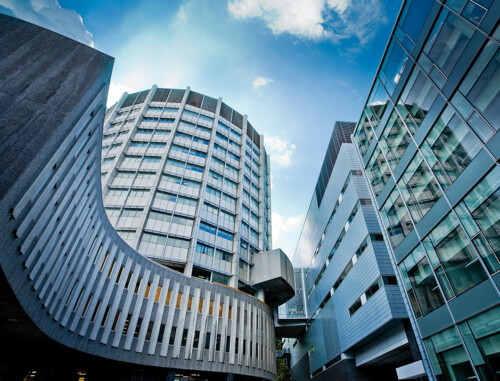 The brainchild of a group of biomedical researchers who knew McGill needed to build state–of–the–art lab facilities and equipment if it wanted to attract the brightest minds to the university, the Life Sciences Complex (LSC) opened its doors in 2008.
With generous support from the Goodman and Bellini families, two new dedicated and connected research spaces – the Bellini Building and the Rosalind and Morris Goodman Cancer Research Centre – have made McGill's Faculty of Medicine and Health Sciences a hub for biomedical innovation in Canada and around the world.  
The LSC was designed with flow of people and ideas in mind. Members of the LSC planning committee visited facilities all over the world for inspiration and worked closely with the architect to develop a vision for modern-day laboratories, workspaces and common areas that would maximize research space and also encourage interactions among researchers and students. The LEED Gold-certified buildings are now home to more than 60 principal investigators and 600 scientists. 
Related: 
Back to 200 Years, 200 Stories