The Royal Edward Institute (now the Montreal Chest Institute), a hospital dedicated to treating and researching tuberculosis, opened in Montreal in 1909. The disease, also known as consumption, was a leading cause of illness and infirmity in Quebec, claiming 12,000 lives per year at the time.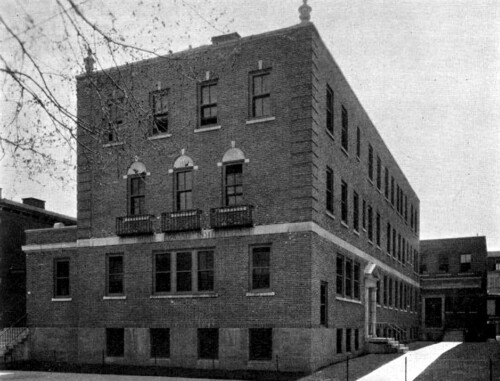 The hospital's launch made headlines all over the British Empire for its technical wizardry. The opening was performed remotely by King Edward VII (who was too ill to make the trip in person) from his residence in Chichester, England. With the flick of a telegraph switch, a transatlantic signal made the doors of the new hospital in Montreal, 3,000 miles away, swing open, the lights come on, and the flag fly up the flagpole.
The Institute became a McGill-affiliated teaching hospital  in 1932. A year later, the Institute moved to a new building on St. Urbain Street, where it remained until 2015. After the introduction of antibiotics to treat tuberculosis and the subsequent reduction in cases, the hospital's focus shifted to general respiratory medicine.
In 1971, the hospital merged with the Laurentian Hospital to become the Montreal Chest Hospital Centre, and eventually, following another merger, this time with the Royal Victoria Hospital, the Montreal Chest Institute of the Royal Victoria Hospital.
The Montreal Chest Institute relocated to the McGill University Hospital Centre (MUHC)'s Glen site, along with the Montreal Children's Hospital and the Royal Victoria Hospital, in 2015.
Related:
History of the Chest Institute