An expanding student body led to the School of Commerce taking up quarters in the Duggan House and Purvis Hall. Located at the base of Mont Royal on McTavish Street, the two historic buildings were connected through an underground passage and housed the Faculty until its move to Bronfman Building in 1972.
With a growing interest in management training for established professionals, the 1940s also saw the introduction of executive-level courses, including a popular non-credit certificate program that would later become the McGill Mini-MBA.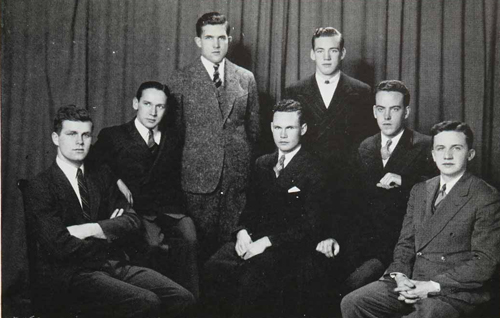 Earl F. Beach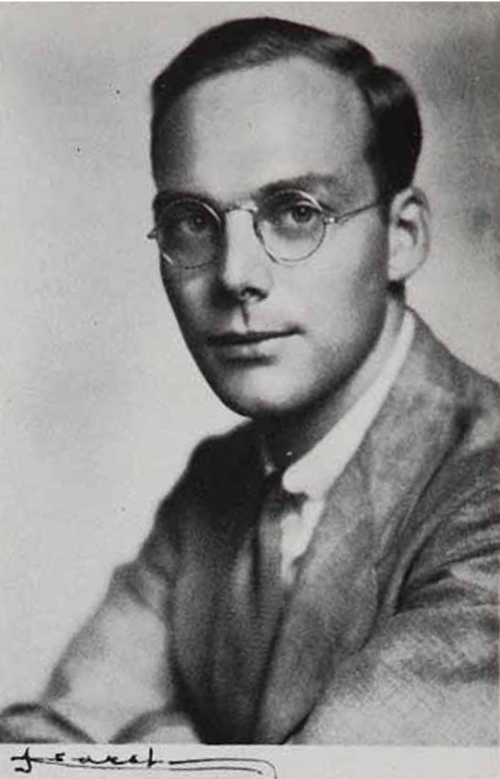 Acting Director, School of Commerce (1940)
Director, School of Commerce (1941-1945)
Dr. Earl F. Beach steered the McGill School of Commerce through the tumultuous years of World War II. Born in Chicago to Canadian parents, he studied economics at Queen's University and received master's and Ph.D. degrees from Harvard University.
After a stint as an Assistant Professor at City College of New York, he accepted a position as Acting Director of the McGill School of Commerce in 1940.
He served as the School's official director from 1941 to 1945 before assuming the position of Bronfman Professor of Economics and Statistics.
1941 – The School of Commerce takes up new quarters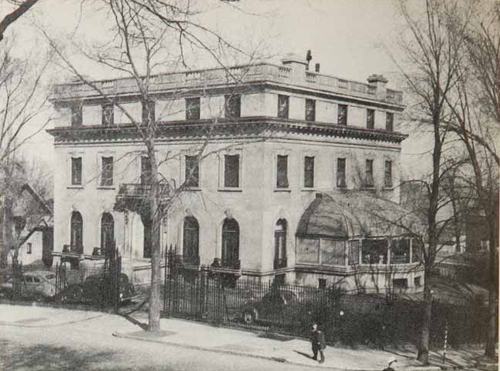 Sir Mortimer B. Davis, founder of the Imperial Tobacco Company, commissioned the construction of Purvis Hall in 1907. The Classical, French Beaux Arts-style mansion featured intricate stone carvings and iron work, and a botanical conservatory enclosed in glass.
In 1935, industrialist Arthur B. Purvis purchased and remodeled the home. After his death in 1941, the house was donated to McGill. The University hired Robert Findlay, one of the Purvis Hall's original architects, to renovate the house and convert it into office and classroom space while preserving its original character.
The McGill School of Commerce occupied Purvis Hall until 1973 before turning it over to the McGill University Press and the Arctic Institute. It is still in use today by the Department of Epidemiology and Biostatistics.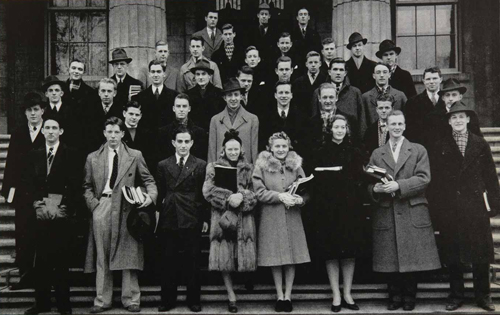 1944 – The School of Commerce expands into old Gothic mansion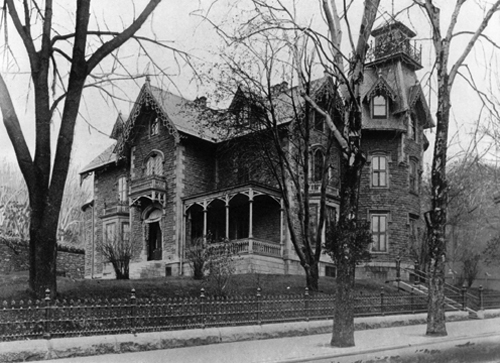 Located at the base of Mont Royal on McTavish Street, the English Gothic style mansion was constructed in 1861 out of grey limestone salvaged from the demolished mansion of Simon McTavish. During World War I, Duggan House served as a convalescence hospital for army soldiers with disabilities. George H. Duggan purchased the residence in 1929 and donated it to McGill in 1944.
Upon taking residence in the home after Duggan's passing in 1946, the McGill School of Commerce constructed a passage between Duggan House and the neighbouring Purvis Hall. Duggan House underwent a renovation in 1975 and was allotted to the Faculty of Education in 1977.
1946-1952 Harry Douglas Woods, Director, School of Commerce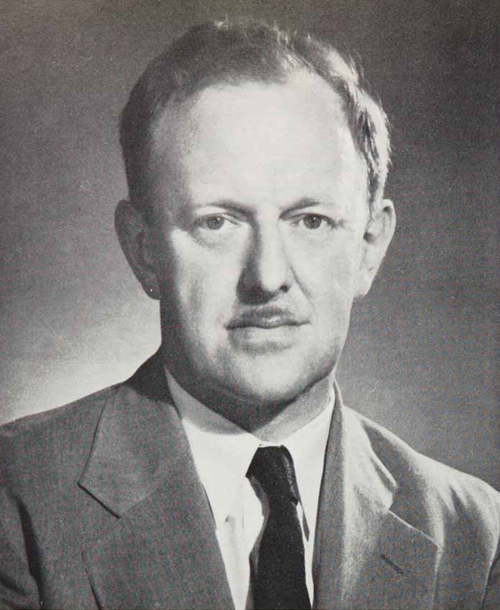 Dr. Harry Douglas Woods, affectionately nicknamed "Bus," joined the McGill Faculty immediately after serving in the army during World War II. He was beloved in the student community for his kind, compassionate demeanor and dedication to teaching young people.
Over the span of three decades, Dr. Woods balanced his professorial responsibilities with prominent administrative roles as Director of the School of Commerce, Director of the MBA Program in the Faculty of Management, and Dean of the Faculty of Arts and Sciences.
Upon his retirement, Dr. Woods became a Professor Emeritus of McGill.
1949 – Notable alumni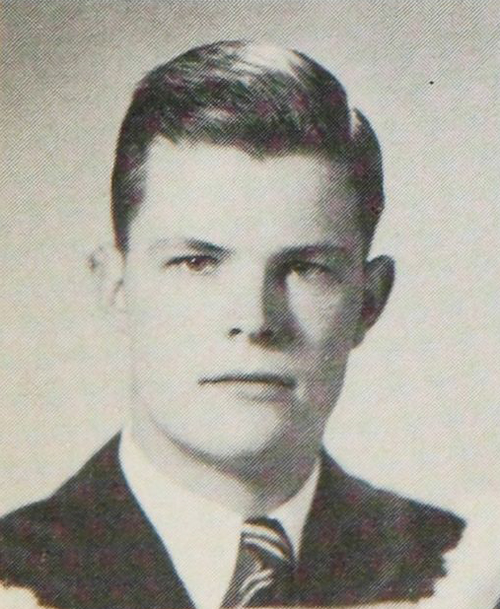 John Dobson (BCom'49) was a successful investor who tirelessly championed free enterprise and entrepreneurship in Canada. A native of Montreal, he earned a Bachelor of Commerce degree from McGill University and an MBA from Harvard University. He emerged as a pioneer of growth stock investing as the founder of the Formula Growth Fund, one of the most successful mutual funds in Canadian history.
In 1986, Dobson created the John Dobson Foundation to educate the public about the importance of free enterprise and entrepreneurial activities in Canada. Over the past 30 years, the Dobson Foundation has actively supported entrepreneurial development at 16 Canadian universities and helped establish regional and national networks of educators and small business advocates around the country.
In 1988, the Foundation's first major gift supported the creation of the Dobson Centre of Entrepreneurship, which still serves as an active hub for entrepreneurship at McGill. Dobson received McGill's Management Achievement Award in 1992.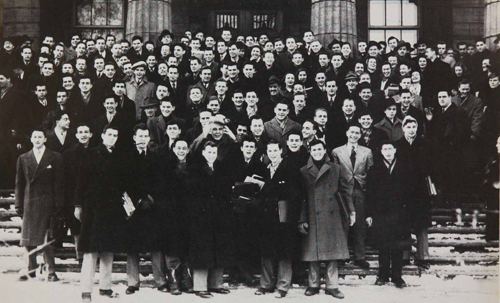 An avid golfer, Dobson served as a director of the Quebec Golf Association and the Royal Canadian Golf Association. He was named a Member of the Order of Canada in 1997.
Long after his death in 2013, he will be remembered for his optimistic spirit and passionate investment in the future of Canadian enterprise and entrepreneurship.
1949 – Class of BCom'49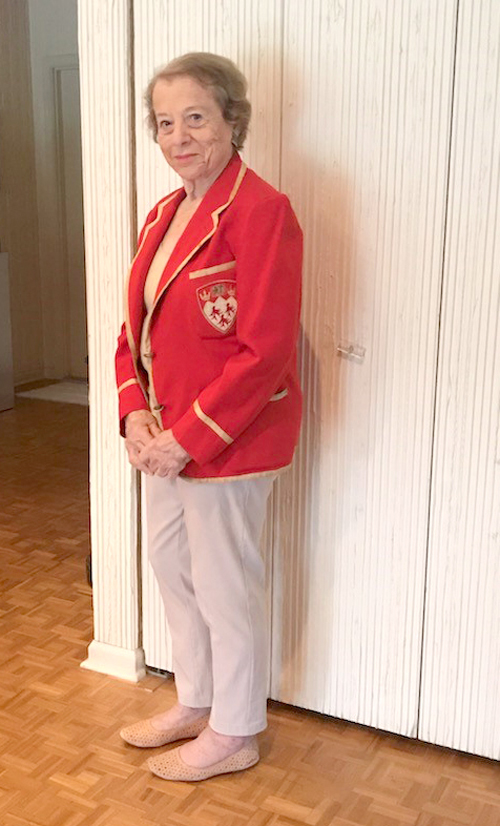 From the McGill Yearbook:
Miriam N. Hazan
"Knowledge and understanding—the prerequisites for peace."
Born September 20, 1928, in Vancouver, B.C. Lived there until 1937 at which time residence was taken up in Montreal. Attended Strathcona Academy an in 1945 entered McGill. Activities: Reporter "McGill Daily" 1945-47; Hillel Foundation 1945-49.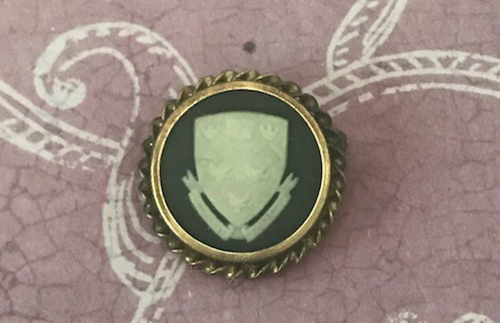 Miriam Levinson, BCom'49, stands proudly with her McGill blazer. Her McGill pin from that time is still a prized possession as memorabilia of fond memories of McGill and what was then the School of Commerce.
About her time at McGill, she says: "A fine education is a gift for a lifetime. That is what I was fortunate enough to receive at McGill."