The Faculty of Management moved into its new home in the Samuel Bronfman Building on Sherbrooke Street in the heart of downtown Montreal in 1972. A generous donation from the Bronfman family, of Seagram Corporation fame, made the construction of the building possible. The Faculty is still housed in the storied halls of the Bronfman Building. Four years later, the Faculty partnered with Concordia University to establish a joint PhD program in management.)
1970-1973 – Howard I. Ross, Dean, Faculty of Management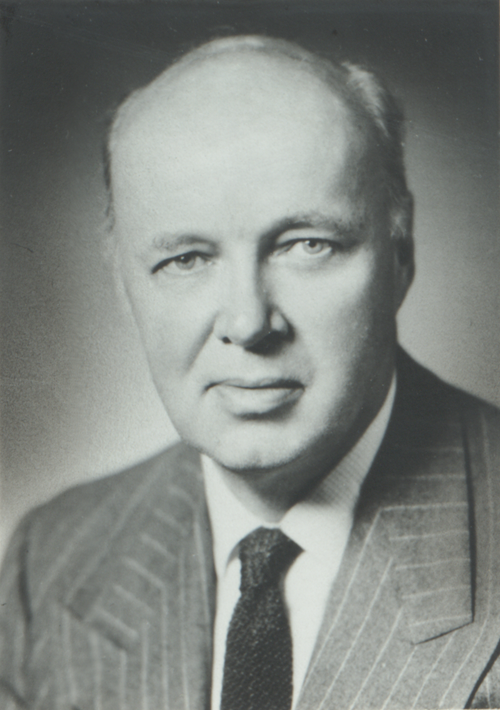 Montreal native Howard I. Ross became the first Dean of the Faculty of Management in 1970, having previously served as the Chancellor of the University, President of the McGill University Graduates' Society, and a graduate representative on the Board of Governors.
In 1972, he oversaw the inauguration of the Samuel Bronfman Building on Sherbrooke Street, a major milestone in the history of the Faculty of Management. He retired the following year and was named a Professor Emeritus of Management.
Ross held degrees from McGill and Oxford and worked as a chartered accountant in addition to his leadership roles in higher education. The Howard Ross Library of Management was named in honour of his achievements.
Donation of the Samuel Bronfman Building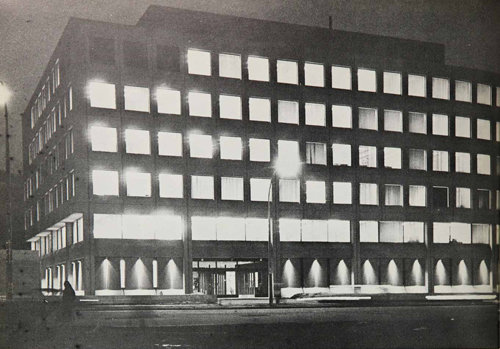 In 1972, long-time McGill benefactor Samuel Bronfman donated a building to house the Faculty of Management at a time when the Faculty was quickly outgrowing its offices and classrooms in Duggan House and Purvis Hall.
Located at the northwest corner of Sherbrooke and McTavish in a neighbourhood of stylish row houses known as Prince of Wales Terrace, the Bronfman Building is comprised of six solid storeys resting on a reinforced concrete frame.
After its completion, the Bronfman Building provided the Faculty of Management with classrooms, meetings rooms, offices, and a library for many years to come, along with extra space for the Departments of German, Hispanic, and Italian Studies.
The Bronfman Building is still in use by the Faculty today.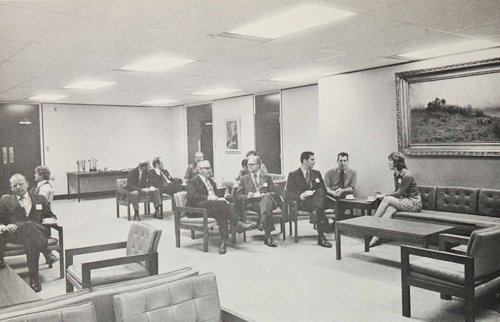 1972 – Notable alumni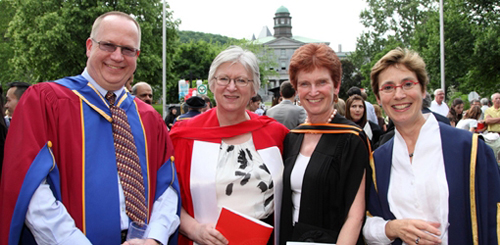 Sheila Fraser (BCom'72, LLD'08) served as the Auditor General of Canada from 2001 to 2011, making history as the first woman to hold the office. Known for her tough, dauntless approach to maintaining integrity in public spending, she was ranked among the five most trusted Canadians in a Reader's Digest poll during her time in office. She made headlines for exposing corruption in the federal government's "sponsorship scandal," which played a pivotal role in the defeat of the Liberal government and the election of Prime Minister Stephen Harper.
A native of Dundee, Quebec, Fraser is the daughter of Kenneth Fraser, a former member of the National Assembly of Quebec. She became a chartered accountant after graduating from McGill with a Bachelor of Commerce degree. In 1981, she became a partner at Ernst and Young, where she worked on assignment to the Auditor General of Quebec. She joined the Office of the Auditor General of Canada as Deputy Auditor General, Audit Operations, in 1999 before her appointment to the top job in 2001.
Fraser sits on the board of several prominent organizations, including the Canadian Public Accountability Board (CPAB) and the International Federation of Accountants (IFAC). She was appointed as an Officer of the Order of Canada in 2018.
1973-1978 – Stanley J. Shapiro, Dean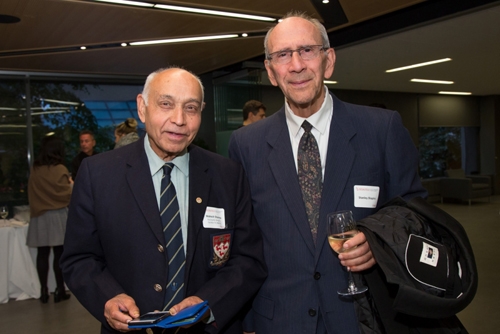 Dr. Stanley J. Shapiro ushered in an era of modernization and growth at the Faculty of Management. He became a faculty member at McGill in 1967, having earned degrees at Harvard University and the Wharton School of the University of Pennsylvania.
Leveraging his experience in private industry, Dr. Shapiro help the Faculty shift from a narrow, heavily quantitative focus to develop a more comprehensive curriculum. Enrollment increased significantly during his tenure, with a notable influx of female students to comprise nearly 35 percent of the student body.
1976 – Creation of the joint PhD in Management
The Faculty of Management initiates a joint PhD program with Concordia University, École des Hautes Études Commerciales (HEC) of the Université de Montréal, and Université du Québec à Montréal (UQAM). Founded in 1976, it is still one of the world's largest centres of doctoral management education. In November 2016, Director Samer Faraj and his counterparts from partner institutions hosted a celebration for the program's 40th anniversary. The day-long event featured speakers and panels and was capped off with a reception. Official guests included McGill's Principal, Suzanne Fortier, and Quebec Minister of Higher Education, Hélène David.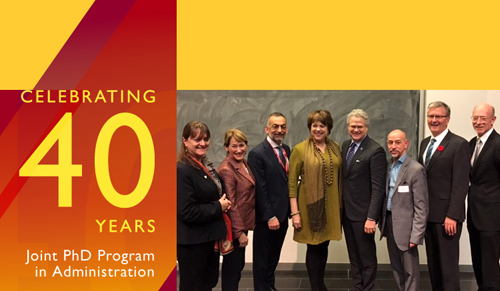 1977 – Notable alumni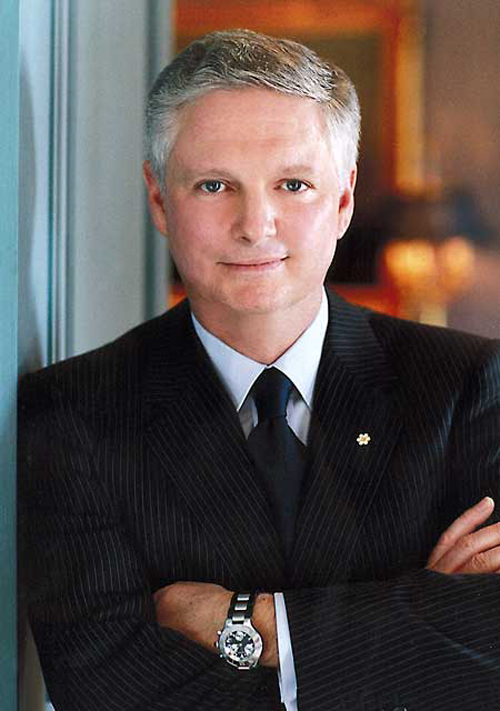 Paul Desmarais Jr. (BCom'77) is a prominent business leader and philanthropist. A native of Sudbury, Ontario, Desmarais earned his Bachelor of Commerce degree from McGill in 1977 and his MBA from INSEAD in France. Since 1996, he has served as the Chair of Power Corporation of Canada. Until his retirement in 2020, he also served as the Co-CEO of Power Corporation alongside his brother and as the Executive Co-Chairman of Power Financial Corporation.
Desmarais's civic and corporate leadership extends across borders. He serves on the Board of Directors for INSEAD and the Board of Governors for the International Economic Forum, and he is a member of the Business Council of Canada and the U.S.-based Business Council. He actively supports a number of philanthropic organizations, including Centraide of Greater Montreal; the CHU Sainte-Justine Foundation; and True Patriot Love, Canada's largest charity that supports military families. From 2007 to 2012, Desmarais co-chaired a national campaign for the Nature Conservancy of Canada to protect more than 752,000 acres of endangered natural habitat across Canada.
Desmarais served as the first Chair of the Desautels International Advisory Board established in 1991 to seek management education advice from leading Canadian and foreign business leaders. He was named an Officer of the Order of Canada and an Officer of L'Ordre National du Quebec. In 2005, he received the Executive of the Year Award from the Academy of International Business.
1977 – Notable alumni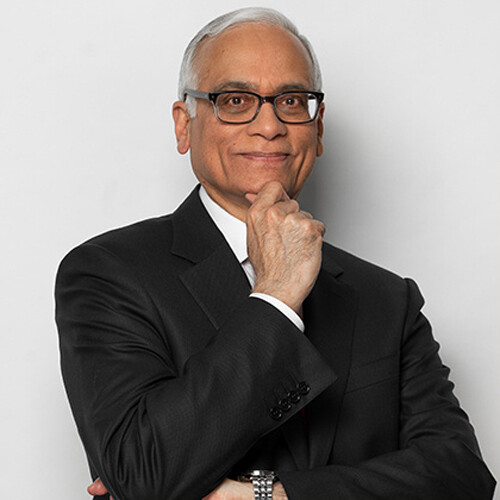 Ram Panda, MEng'71, MBA'77
Chair of the McGill Board of Governors
1979 – Recognizing leaders in Canadian business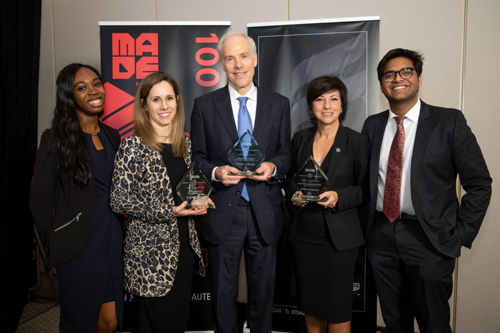 Every year, members of the Desautels community come together to celebrate the year's recipients of the Desautels Management Achievement Awards (DMAA). The DMAA was established in 1979 by Neil Murdoch (BCom'81), Alan De Sousa (BCom'81) and Wayne Townsend (BCom'81).
This event is organized annually by Desautels undergraduate students to honour business leaders who have made a significant contribution to society, both through their success in business and their community involvement.The event also provides an opportunity for students to network with industry professionals. See all DMAA recipients