In 2005, French Canadian business leader Marcel Desautels transformed management education at McGill University. Desautels cemented his legacy at McGill with a record-breaking gift of $22 million. Renamed in honour of his extraordinary generosity, the Desautels Faculty of Management has seen exponential growth and opportunity through the continued philanthropy and support from the proud French Canadian. An additional $10-million gift and a vision to develop an integrated approach to management brought to life the Faculty's new Marcel Desautels Institute for Integrated Management in 2008.
2001 – Notable alumni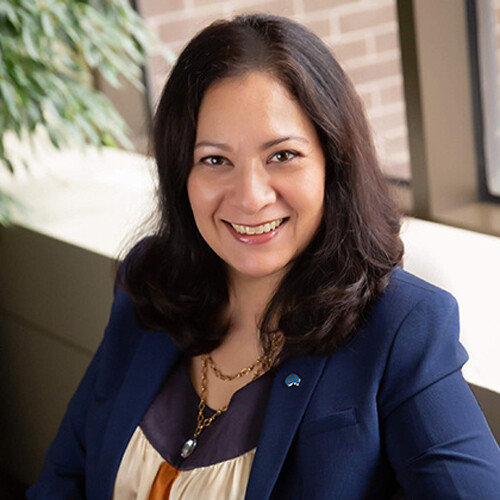 Inez Jabalpurwala, BA'89, MA'91, MBA'01
Global Director – VINEx / Founding President & CEO, Brain Canada (2001 to 2020)
Cabinet Member, Made by McGill: the Campaign for Our Third Century
President of the McGill Alumni Association
2005-2014 – Peter Todd, Dean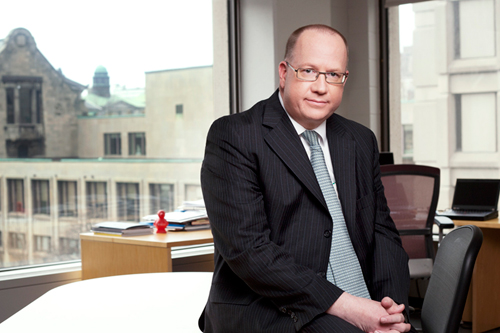 The modern-day Desautels Faculty of Management took shape under the transformative leadership of Dr. Peter Todd. Dr. Todd played a central role in the launch of a self-funded MBA program, which made rapid renewal and expansion possible. During his tenure, Desautels doubled its operating budget, hired 60 new professors, and adopted a more integrated approach to management education and research. Dr. Todd also oversaw the creation of successful new programs and curricula at Desautels, including the Executive MBA, part-time Professional MBA, joint master's programs, and international study programs.
Unfailingly dedicated to helping Desautels and McGill achieve greater financial stability, Dr. Todd helped contribute to a boost in private sector donations. In 2012, he received the McGill Alumni Association's David Johnston Award in recognition of his fundraising efforts on behalf of the McGill Annual Fund. From 2015-2020 he served as Dean of HEC Paris. Dozens of colleagues and alumni contributed to the Peter and Connie Todd International Internship Award in his honour.
2005 – McGill's MBA turns 40 and launch of new Research Centre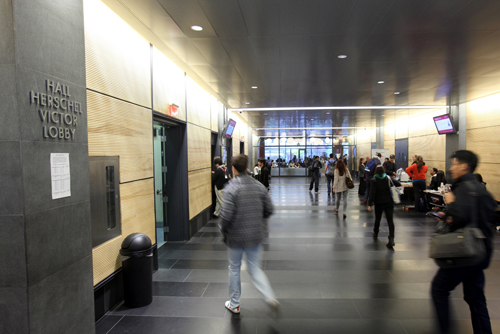 McGill's MBA program celebrates its 40th anniversary. Herschel Victor (BCom'44), Chairman and CEO of Jack Victor Ltd., a men's clothing manufacturer, makes a generous donation to renovate the lobby of the Bronfman Building. The lobby is named in his honour.
The Desmarais Global Finance Research Centre, made possible by a donation from the Desmarais family, is established.
2005 – $22 million gift to the Faculty from Marcel Desautels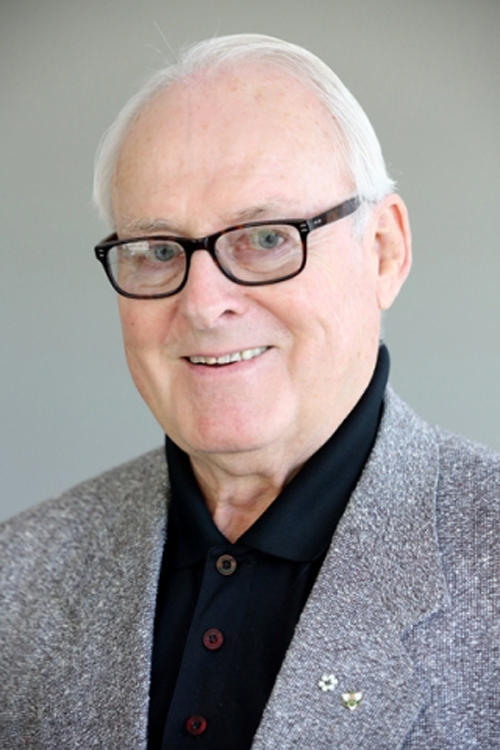 On November 17, the Canadian Credit Management Foundation and Dr. Marcel Desautels CM, O.Ont., LLD'07, donate $22 million to the Faculty. The gift allows our Faculty to invest in the MBA program curriculum, renovate facilities, enhance career services and hire new professors. It is the largest single donation ever made to a business or management faculty in Canada. The Faculty is named the Desautels Faculty of Management of McGill University.
Marcel Desautels
Marcel Desautels is a transformative leader in the financial services industry and a champion of business education across Canada. A native of St. Boniface, Manitoba, Desautels became President and General Manager of Creditel of Canada, the country's largest commercial credit and debt recovery bureau, in 1970. Under his leadership, the firm experienced more than 25 years of phenomenal growth. After the sale of Creditel in 1996, Desautels became President of the Canadian Credit Management Foundation (CCMF), a private charitable foundation created from the proceeds.
A proud French Canadian, in 2005 Desautels realized a long-term dream of giving to a management faculty in Quebec. The Faculty was renamed in his honour for his record-breaking $22-million donation funding chairs, scholarships, research opportunities, and new leading-edge facilities. In 2008, Desautels contributed an additional $10 million to create the Marcel Desautels Institute for Integrated Management and was made a Member of the Order of Canada. With his further gift of $5 million in 2014 towards the new Donald E. Armstrong Building for the Faculty's masters programs, he inspired dozens of alumni to give and cover the entire cost of the project.
Fueled by his twin passions for business and music, Desautels has also made large donations to l'Université de Saint-Boniface, the Desautels Centre for Integrative Thinking at the University of Toronto's Rotman School of Management, and the Faculty of Music at the University of Manitoba.
2006 – Notable alumni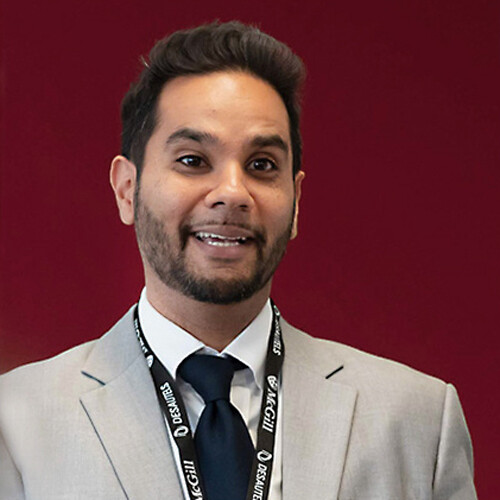 Shoeb Hosain, MBA'06
Professor and Program Director, Master of Management in Analytics
2006 – Developing management and leadership skills for health care around the globe
The Faculty launches the International Masters in Health Leadership (IMHL). The IMHL began in 2006 as part of the quest to become a world leader in health care management and leadership education. Beyond the Masters of Management degree, this program is designed for experienced working professionals in all areas of healthcare and includes participants from over 15 countries each year.
Notable IMHL alumni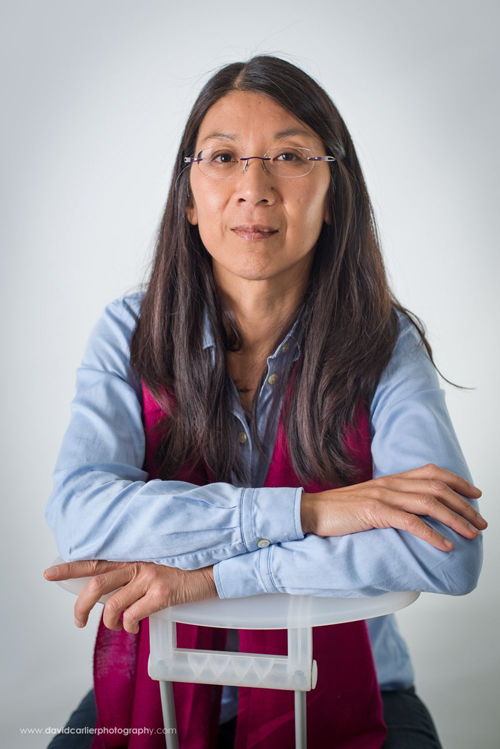 Joanne Liu (MDCM'91, MMgmt'14, DSc'16) is a prominent global health leader who served two terms as president of Médecins Sans Frontières (MSF) from 2013 to 2019. Named a "Fighter for Global Health" on the TIME Magazine's 100 Most Influential People list in 2015, she won accolades for coordinating her organization's response to a number of public health crises, including the spread of the Ebola virus.
Born to Chinese immigrants in Quebec City, Liu dreamed of working with MSF from the time she read "Et la Paix dans le monde docteur," a physician's account of working with the organization in Soviet-occupied Afghanistan, at the age of 13. She graduated with a medical degree from McGill University in 1991 and completed a residency in Pediatrics at the Université of Montreal before embarking on her first field assignment with MSF in 1996. Before she was elected president of MSF International, she served MSF as an operational program manager and as president of MSF Canada.
Liu works at Ste-Justine Hospital in Montreal as a full-time Pediatric Emergency Physician and at the Health Travel Clinic of the Centre hospitalier de L'Université de Montréal. After the outbreak of the COVID-19 pandemic, she joined the effort to fight the virus in Quebec's residential and long-term care centres (CHSLD). Liu has received a number of awards for her community involvement, including the YMCA of Montreal's "Woman of Distinction" award and the Teasdale Corti Humanitarian Prize from the Royal College of Physicians and Surgeons of Canada. She was awarded an honorary doctorate from McGill in 2016.
2007 – Creation of the Desautels Global Experts Panels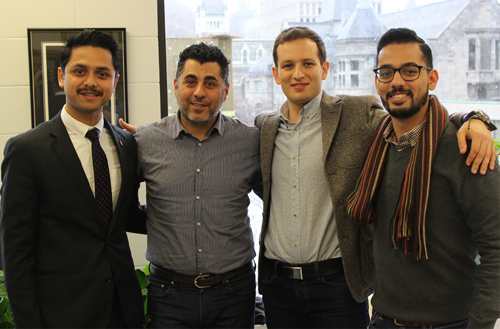 The Expert Panels are formed with top-level executives from around the world in the areas of Investment & Risk Management, Marketing & Entrepreneurship, Technology & Innovation Management, and Global Strategy & Leadership. As top level executives & practitioners in the industry, they contribute to our students' learning experience.
2009 – Creation of the Dobson Cup
Founded in 2009, McGill's flagship startup competition brings emerging McGill entrepreneurs together to compete for over $200,000 in prize money. In 2009, First Prize went to Sentrig in the Profit Track: Sentrig sells "sensory triggered" advertising posters for use in malls, stores and movie theatres. Today, there are currently four Tracks in the McGill Dobson Cup: Innovation Driven Enterprise, Small & Medium Enterprise, Social Enterprise, and Health Sciences.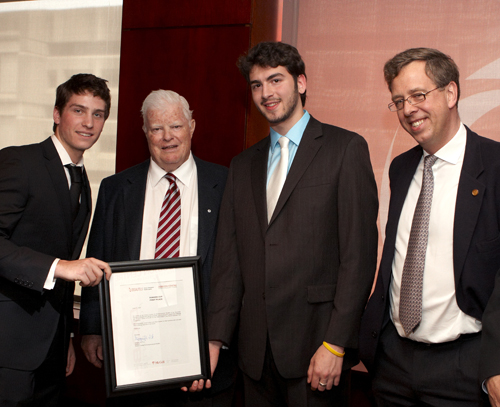 2009 – Creation of annual "Toronto, Meet McGill" student trip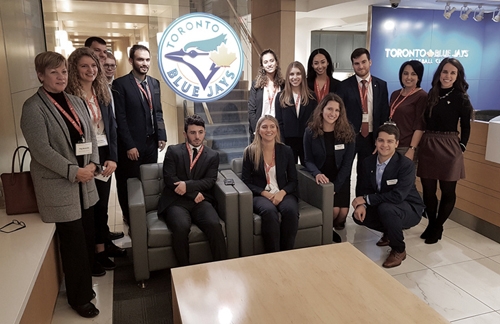 Fall 2019 marks the 10th anniversary of the Faculty's flagship Meet McGill event. This strategic initiative driven by the Career Services team ensures that our students are exposed to one of the fastest growing cities in North America.
The three-day event gives students the opportunity to network with and learn from alumni, employer representatives, and companies interested in recruiting students from one of Canada's leading universities.
2009 – Founding of Desautels Capital Management
In 2019, McGill University celebrated the 10th anniversary of Desautels Capital Management (DCM), Canada's first university-owned, student-run investment management firm.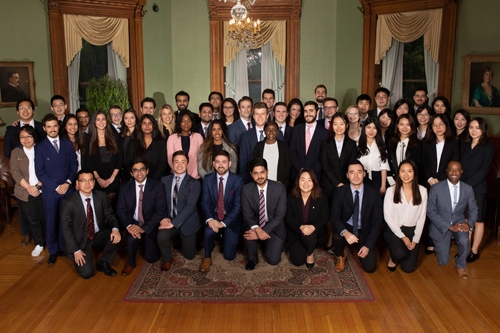 2013 – Desautels MBA students are Hult Prize Winners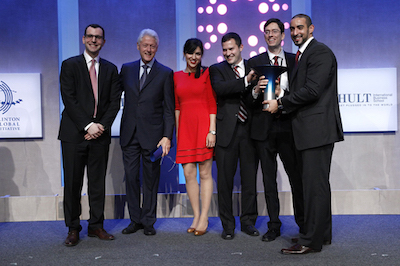 Desautels MBA students Mohammed Ashour (MD-MBA), Shobhita Soor (LLB-MBA), Jesse Pearlstein, Zev Thompson and Gabe Mott triumph over 10,000 applicants from around the world to win the 2013 Hult Prize of $1 million toward their social enterprise (sponsored by the Clinton Global Initiative).
2013 – Notable alumni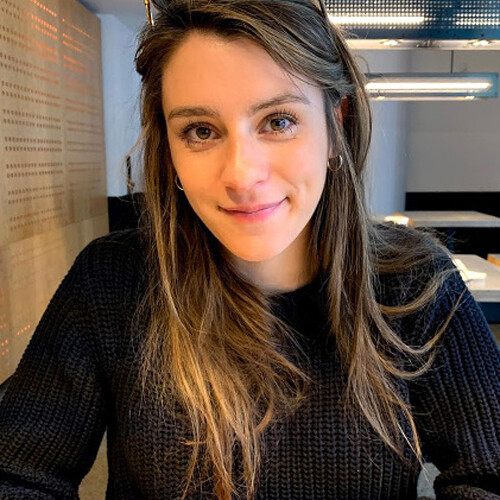 Nawal Ghali, BCom'13
Director, Strategy and Operations at Salesforce
President, McGill Alumni Association of San Francisco/Bay Area
2014 – New EMBA scholarships for Indigenous Canadians
To further promote diversity, the McGill-HEC Montreal EMBA program established new incoming scholarships for students of Indigenous origins.