The Ambrose Years
Under the leadership of Dean Ernie Ambrose, the Faculty of Dentistry made significant expansions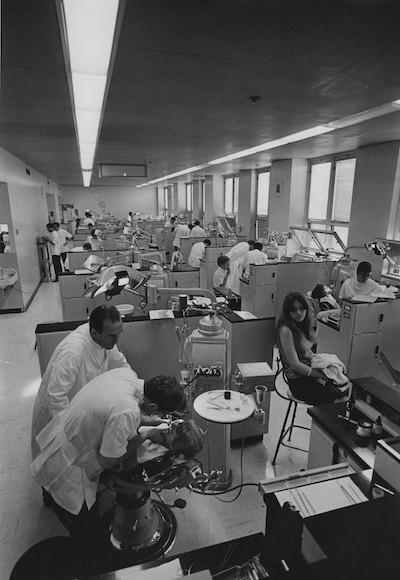 The Faculty of Dentistry had always been a pioneer in community outreach, with initiatives such as the children's dental outreach program, but Dr. Ambrose's deanship was nonetheless a progressive one. Not only did he increase the number of teachers, but he was also able to expand and modernize clinical facilities. The expansion came in 1972 when the Montreal General Hospital made an entire section available to the Dental Department. The expansion of Department of Oral Surgery, and major update to the Undergraduate Teaching Clinic facilities helped establish a new vision for the Faculty of Dentistry.
When Dr. Ambrose became Dean in 1970, it was obvious that more could be done. "When I became Dean we had only 11 full-time teaching staff," Dr. Ambrose said. "We had dozens of working dentists teaching our students and they were the best clinical teachers in the country."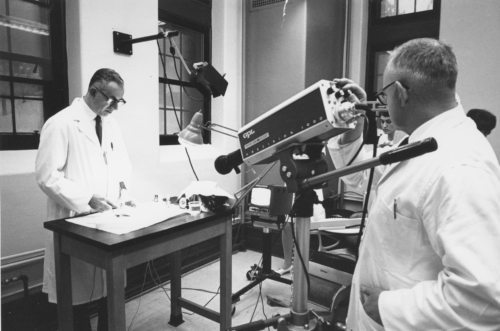 "But if you want research and other special things, you need full-time staff. We were the dental school with the fewest full-time people in Canada, way behind everybody else."
When Dean Ambrose went to his first University budget meeting, he was not impressed. "I told them they'd be hearing from me until we got our levels up to 20 fulltime positions," he said. When he resigned in 1977, there were 23, many of them recruited from other universities. But to continue to offer the excellent clinical training on which McGill had built its reputation also required money. For one thing, technology had changed the way dentistry was done.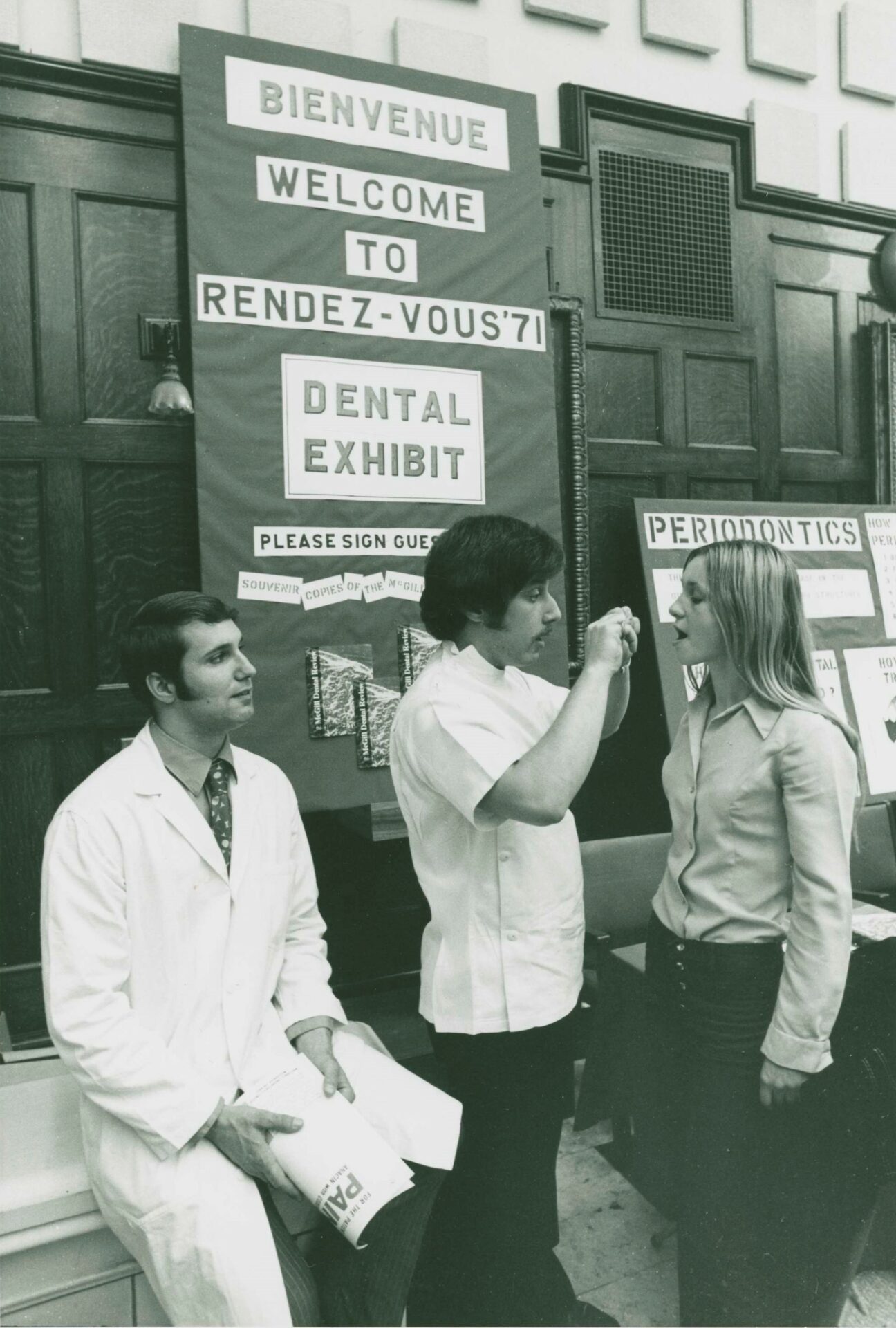 Dentists used to stand, bent over, working by themselves in a seated patient's mouth doing all the procedures from start to finish. But laboratories and support services grew more complex and dentists and their assistants now sat while working with their patients who were lying down. Dr. Ambrose persuaded McGill to expand and reequip the clinical facilities at the Montreal General that had been opened with so much fanfare during the 50th anniversary celebrations. And under his leadership, the Faculty started its first graduate programs, one in Oral and Maxillofacial Surgery under Dr. Ken Bentley and another in Prosthodontics (Restorative Dentistry) under Dr. Rosen.
When Dean Ambrose moved to the University of Saskatchewan, the Faculty was maintaining its excellent clinical training, research was starting to grow and more scholarly papers were being published by staff. "The graduate programs tied everything together," Dr. Rosen observed. The foundations of the modern Faculty were there. But work on building the superstructure was slow. And on the night of July 17, 1991, it looked like the roof would cave in [A turning point for the Faculty]