A new facility to launch the next era in the Faculty of Dentistry
In 2014, the Faculty moved to its new headquarters at 2001 McGill College Avenue.
For the first time in the Faculty's history, all training and community-based research and administrative operations are under one roof. Operating at this central location in the heart of Montreal and just steps from the Roddick Gates, this new location is not only easily accessible for patients through public transport, but also increases the Faculty's ability to continue carrying out its vital mission, combining academic excellence and community service.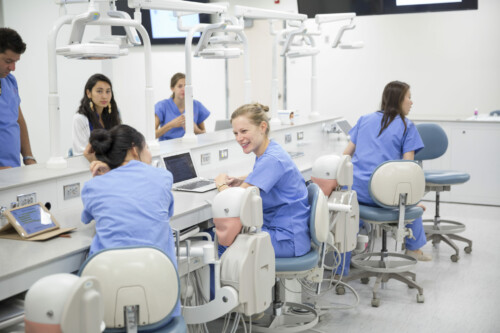 The move also resulted in the Faculty's ability to increase enrolment in both undergraduate and graduate programs, build state-of-the-art facilities equipped with the latest technology in clinical teaching, simulation labs, and classroom experience.