Notable Faculty of Arts People
Zbigniew Brzezinski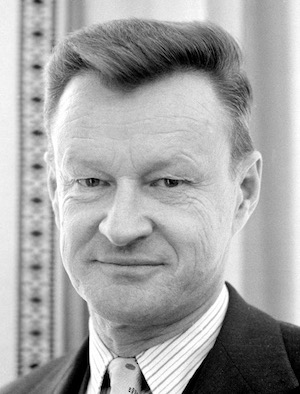 Brzezinski (1928-2017), diplomat and political scientist, was born in Warsaw in 1928 and moved to Montreal ten years later when his father was appointed as a consul general there. He received a BA in 1949 and an MA in 1950 at McGill. He completed his PhD at Harvard and taught at Harvard and Columbia, where he headed the Research Institute on Communist Affairs. He served as National Security Advisor during Jimmy Carter's presidency and was awarded the Presidential Medal of Freedom in 1981. Afterwards he served as director of the Johns Hopkins School of Advanced International Studies.
Win Butler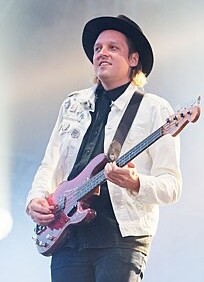 Butler (1980-), musician, was born in California, raised in Texas, and moved to Montreal to attend McGill in 2000, graduating in 2004 with a BA in Religious Studies. While at McGill, he began making music with his high school friend Josh Deu, then a Concordia student, and Régine Chassagne, whom he married in 2003. Together they founded indie rock band Arcade Fire. Since their first EP in 2003, Arcade Fire has released five studio albums, all of which have been nominated for Best Alternative Music Album at the Grammys. The Suburbs, the band's third studio album, won the Grammy and the Juno for Album of the Year in 2011.
Anne Carson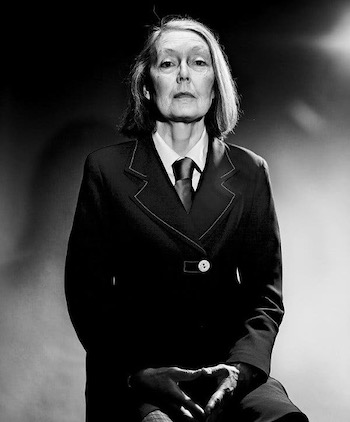 Carson (1950-), poet, essayist, translator, and classicist, was educated at the University of Toronto and joined the Classics Department at McGill in 1988. In 2000, she was appointed John MacNaughton Professor of Classics. Her numerous books and translations have been rewarded with the Lannan Literary Award, two Griffin Poetry Prizes, the T. S. Eliot Prize, the Princess of Asturias Award, and the PEN/Nabokov Award, and she has been the recipient of Guggenheim and MacArthur Fellowships. In 2005, she was appointed a Member of the Order of Canada.
Leonard Cohen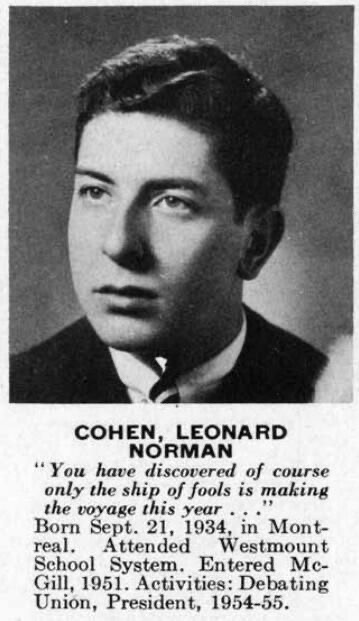 Cohen (1934-2016), poet, novelist, singer, and songwriter, graduated with a BA from McGill in 1955. He was president of the McGill Debating Union and published his first poems while he was a student. Over the next decade his focus was on poems and novels, but from the late 1960s he established his reputation as one of the leading singer-songwriters of his generation, exploring themes of political and social justice, religion, war and peace, sexuality and love. In a singing career spanning half a century, his debut album, Songs of Leonard Cohen, came out in 1967 and his final album, You Want It Darker, in 2016, shortly before his death. Perhaps his most famous song, "Hallelujah," was released in 1984. He received an honorary degree from McGill in 1992.
Paula Cox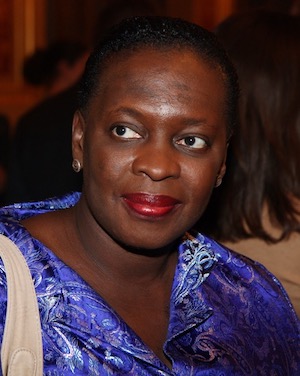 Cox (1964-), politician and lawyer, was born in Bermuda and earned a BA in Political Science at McGill and a postgraduate diploma in International Law from the University of Manchester. She was elected to the House of Assembly of Bermuda in 1996, becoming one of its youngest members. She served as Minister of Education, Minister of Finance, Attorney General, and Minister of Labor, Home Affairs and Public Safety before she became the leader of the Progressive Labour Party in 2010. She served as Premier of Bermuda from 2010 to 2012. She was appointed Commander of the Order of the British Empire in 2014.
Louise Dechêne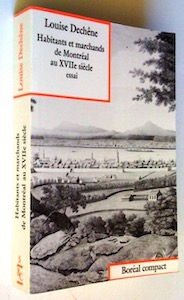 Dechêne (1928-2000), historian of New France, was educated at Université Laval and Université Paris Nanterre. She taught at the University of Ottawa before becoming a professor in the Department of History at McGill. She published three books, including Habitants et marchands de Montréal au xviie siècle (1974), which transformed the scholarly understanding of New France. Her work was rewarded with a Governor-General's Award, the Garneau Medal from the Canadian Historical Association, the Prix Jean-Hamelin, and the Prix Lionel-Groulx.
Carrie Derick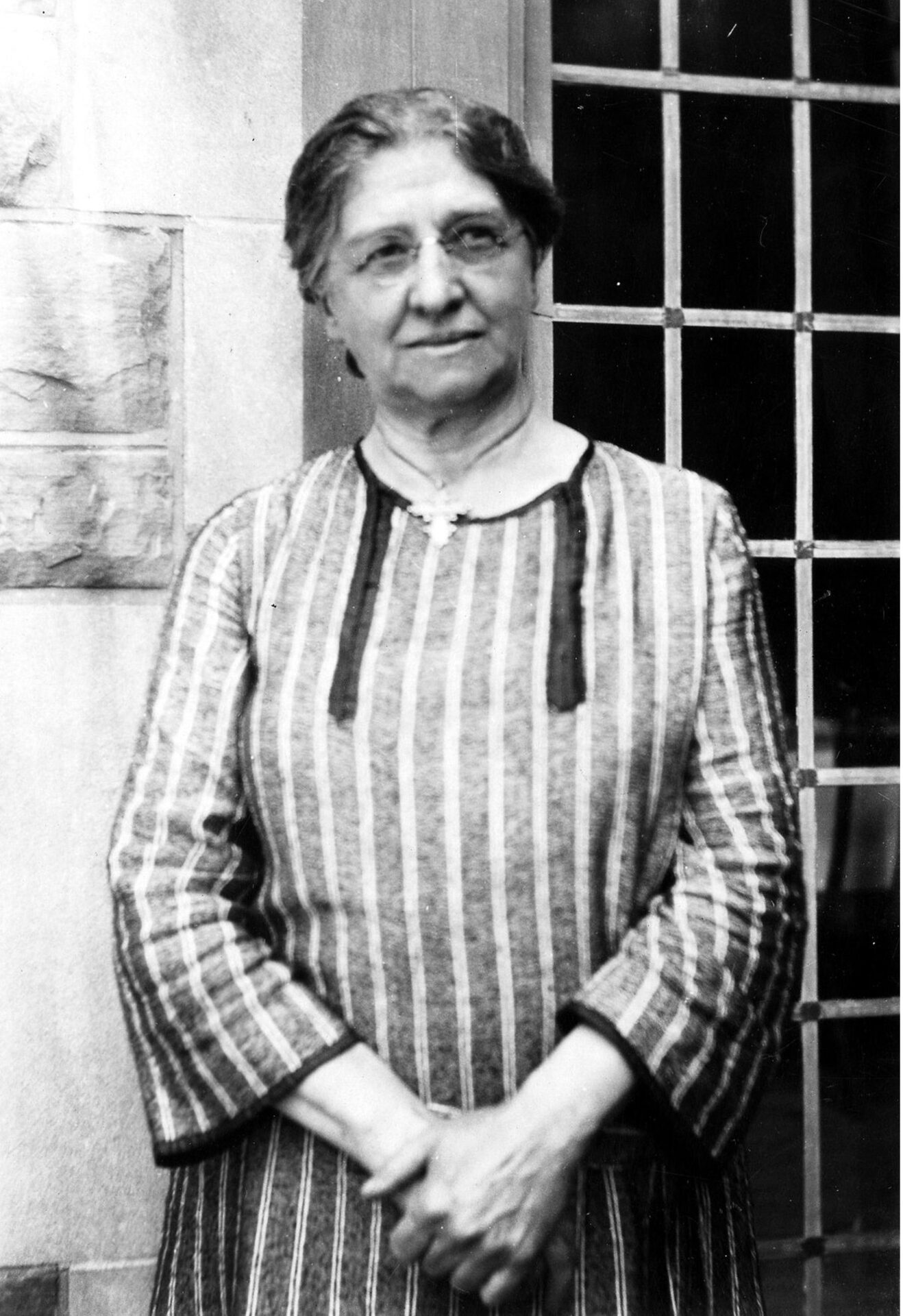 Derick (1862-1941), botanist, geneticist, and feminist, was the first female professor at a Canadian university. She earned a BA in Natural Science from McGill in 1890, graduating at the top of her class, an MA in Botany from McGill, and completed PhD research at the University of Bonn. She returned to McGill and petitioned Principal William Peterson to grant her a paid position, having carried out unpaid teaching, research, and administrative work, and was appointed assistant professor in 1905. She became Professor of Morphological Botany and Genetics in 1912 and later founded McGill's Genetics Department. She was a founding member of the National Council of Women.
Roosevelt "Rosie" Douglas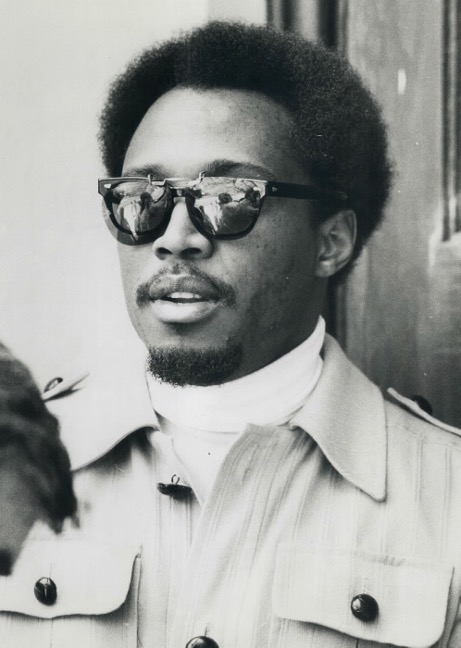 Douglas (1941-2000), politician, was the son of a wealthy businessman in Dominica. He came to Canada to study agriculture in Ontario, but then moved to Montreal in the late 1960s to study Political Science, first at Sir George Williams University, then for his MA at McGill. He became involved in student activism and was a leader of the "Sir George Williams affair" of 1969—an anti-racism sit-in at the computer centre, which ended in a riot. He was imprisoned then deported. Back home in Dominica, he engaged heavily with the Socialist International and other radical movements. He became leader of the Dominica Labour Party and led it to victory in 2000, but his time as Prime Minister lasted only eight months before his death.
William Randolph Douglas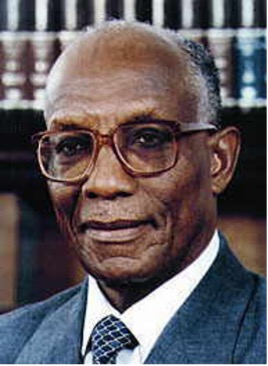 Douglas (1921-2003), lawyer and public servant, was born in Barbados and emigrated with his parents to Canada at the age of four. He was educated at McGill—one of the first Black students of the university in the 1940s—then read Law at the London School of Economics. He was called to the Bar in 1847, and returned to Barbados shortly thereafter. He served as the Chief Justice of Barbados (1965-86), Ambassador to the United States (1987-91), and High Commissioner in London (1991-3). He was knighted in 1969 and made a privy counsellor in 1977.
Louis Dudek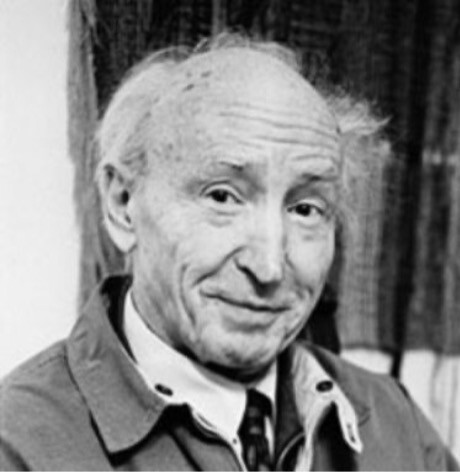 Dudek (1918-2001), poet, academic, and publisher, grew up in the East End of Montreal, became an Associate Editor at the McGill Daily, and received his BA from McGill in 1939 and his PhD from Columbia. He taught in the English Department at McGill from 1951 until his retirement in 1984. He published prolifically—poetry, essays, and edited collections—usually in small presses, often those he founded himself. As a critic, teacher, and theoretician, he played a significant role in defining Canadian poetry in the twentieth century. He was invested as a member of the Order of Canada in 1984.
Maria Eitel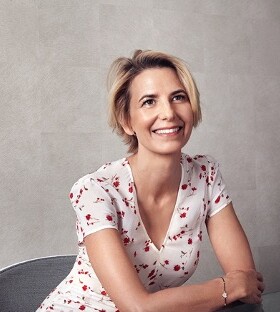 Eitel (1962-), corporate philanthropist, born and raised in Washington state, earned a BA in Humanistic Studies at McGill in 1983 and an MSc in Foreign Service at Georgetown. Her early career was in journalism, television, and media relations for the Bush Sr. White House. She joined Nike in 1998 as its first Vice President of Corporate Responsibility and became the founder and Co-Chair of the Nike Foundation in 2004. It is in this role that she began The Girl Effect in 2008, an organization dedicated to the belief that adolescent girls have the potential to stop the cycle of poverty.
John Peters Humphrey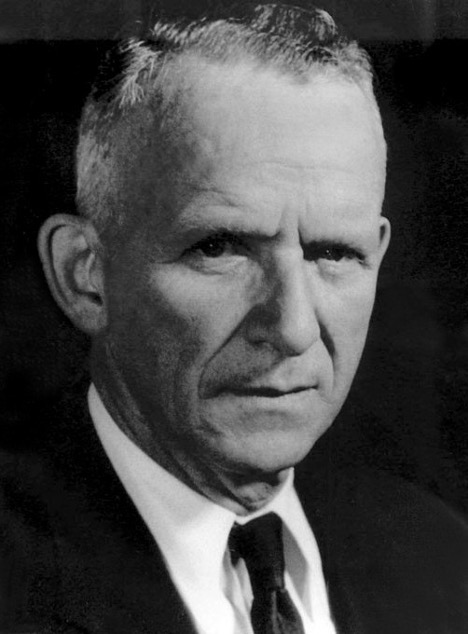 Humphrey (1905-95), legal scholar, jurist, and human rights advocate, was a native of New Brunswick. He moved to Montreal to attend McGill, and between 1925 and 1929 took three Bachelor's degrees in Commerce, Arts, and Law. After further study in Paris, he returned to teach at McGill. On the founding of the United Nations in 1945, he became the first director of its Human Rights Division, and penned the first draft of the Universal Declaration of Human Rights. He remained as director for two decades, before returning to McGill in 1966 to teach law and political science until his retirement in 1994. He was made an Officer of the Order of Canada in 1974 and of Quebec in 1985.
Joseph H. "Teronianente" Jacobs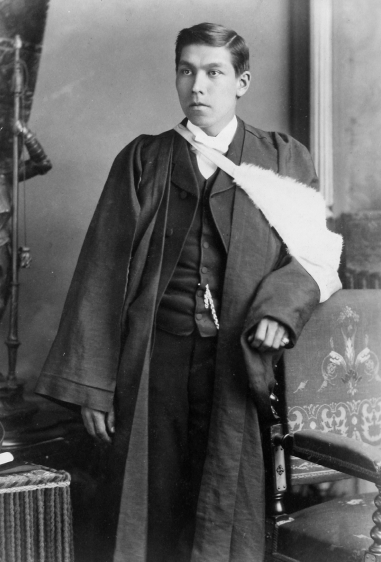 Jacobs (1889-1954), medical practitioner, was a Kanien'kehá:ka student from Kahnawà:ke. He graduated top of his class at the Institut Feller, a Francophone Protestant residential school, and gained admission to McGill. He received a BA in 1911 (excelling in History), became the first student to successfully petition the Department of Indian Affairs for funding for his studies, and earned his MD from the McGill Faculty of Medicine in 1915. He built a thriving medical practice in Kahnawà:ke. His tombstone in the Kahnawà:ke Catholic Cemetery reads: "McGill Graduate of Medicine, Completed 5 years in 4, Rhodes Scholar Candidate, Fluent Mohawk Speaker, A Devout Catholic."
Laurier LaPierre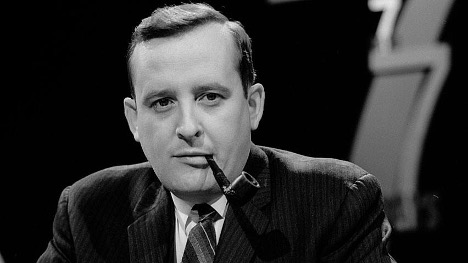 LaPierre (1929-2012), professor, broadcaster, and writer, was born in Lac-Mégantic, Quebec, and educated at the University of Toronto. He was a professor of History at McGill from 1963 to 1978, and wrote a number of popular histories about Quebec and Canada. But he is best known as a co-host of the CBC's influential public affairs program This Hour Has Seven Days in the 1960s, and established a reputation as a political commentator and champion of social justice. He came out as gay in the late 1980s, became an activist for the lobby group EGALE, and was the first openly gay appointment to the Canadian Senate in 2001.
Harold Laski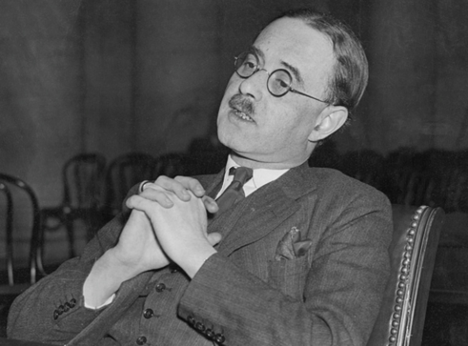 Laski (1893-1950), political theorist and economist, was born in Manchester and educated at Oxford. Early in his academic career, in 1916, he had a connection with McGill when he was appointed a lecturer of modern history. He soon moved on—to lectureships at Harvard, Yale, and the New School for Social Research— but returned to Britain in 1920 and a career teaching government at the London School of Economics, where he was professor from 1926 until his death. In the interwar years he staked out his position as a leading intellectual in the Labour Party and on the Left of British politics, gravitating from Fabian socialism to Marxism.
Ivy Lawrence Maynier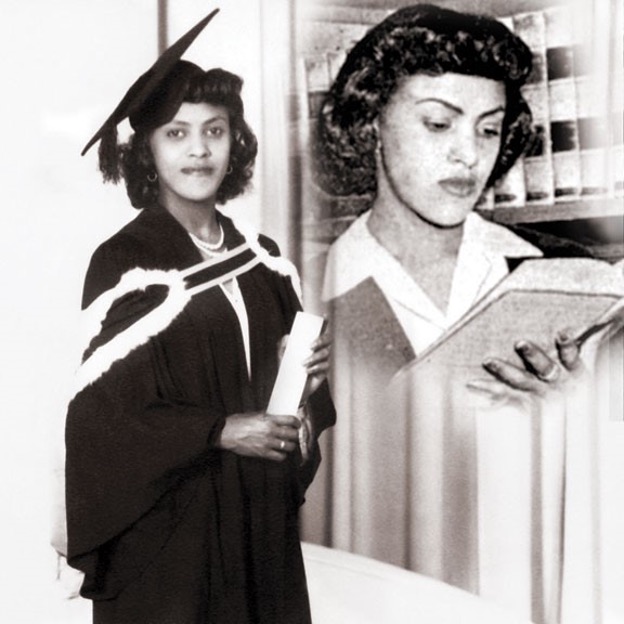 Maynier (1921-99), lawyer and educator, was born in Montreal to Trinidadian parents. At McGill, where she earned her BA in 1942, she served as the Women's Debating Union president and was the first woman to be awarded the McGill Debating Key. In 1945, she became the first woman of colour to graduate from the University of Toronto Law School, and two years later she was called to the bar in England. She devoted the majority of her career—first in Trinidad and Tobago, then in Jamaica—to adult education and developing lectures, courses, and programs making university more accessible to marginalized communities.
Stephen Leacock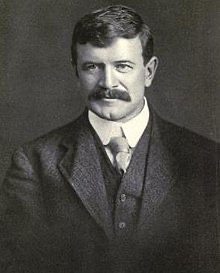 Leacock (1869-1944), political scientist and humourist, was born in England, emigrated to Ontario with his family at the age of six, and was educated at the University of Toronto and the University of Chicago. He joined the McGill Arts Faculty in 1900 as a lecturer, was appointed the William Dow Professor of Political Economy in 1908, and was the long-serving chair of the Department of Economics and Political Science. But his immense popularity stems not from his scholarship but from his short stories and novels. His gentle satires like Sunshine Sketches of a Little Town (1912) and Arcadian Adventures with the Idle Rich (1914) remain classics of the genre.
David Ross McCord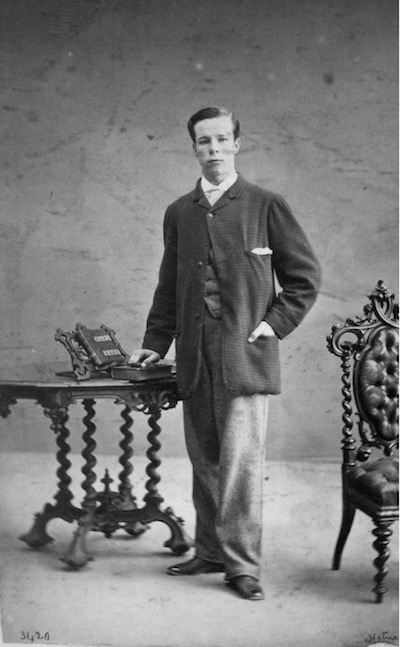 McCord (1844-1930), lawyer and philanthropist, was born in Montreal, attended McGill for his BA, MA, and Bachelor of Civil Law, and was called to the bar in 1868. He spent his career as a lawyer and magistrate, but his passion was in collecting and documenting, especially to tell the story of Canada. From the 1880s, he amassed 18,000 objects, images, and manuscripts related to Indigenous, French, and British history in North America. In 1919, when he presented it to McGill with an endowment, it was the largest collection of its kind in Canada. The McCord National Museum officially opened in 1921.
Leonard Marsh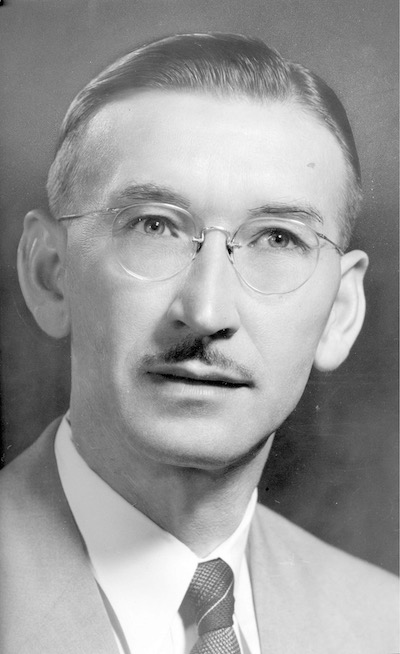 Marsh (1906-82), social scientist and professor, came to Canada from Britain to take up a position at McGill as director of an interdisciplinary Social Research project between 1930 and 1941. He was an early member of the League for Social Reconstruction, co-authoring its influential book, Social Planning for Canada (1935). His Canadians In and Out of Work (1940) was the first comprehensive study of social class in Canada. As research director for the federal government's Advisory Committee on Post-War Reconstruction, he penned the 1943 Report on Social Security for Canada ("The Marsh Report"), which provided a blueprint for the development of the welfare state.
James Naismith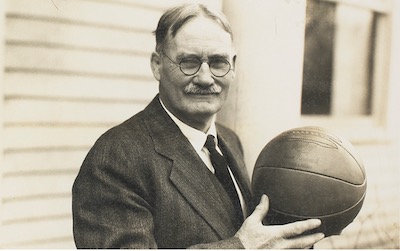 Naismith (1861-1939), physical educator, was born in Ontario and earned his BA at McGill in 1887 and a diploma at the Presbyterian College of Montreal. As a student, he excelled at sport, representing McGill in football, lacrosse, rugby, soccer, and gymnastics. He briefly taught physical education at McGill before becoming a physical education instructor at the International Young Men's Christian Association Training College in Springfield, Massachusetts, in 1891. It was there that he invented the game of basketball. The Naismith Memorial Basketball Hall of Fame in Springfield was incorporated in 1959.
Madeleine Parent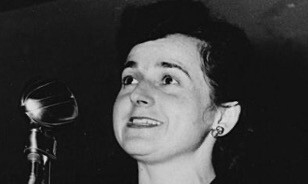 Parent (1918-2012), labour, feminist and Indigenous rights activist, graduated with a BA in sociology from McGill in 1940. Her campaigning for social causes began while she was a student. After McGill, she became a union organizer, waging her first battles in the Montreal textile industry and battling the hostility of the Duplessis government. She co-founded the Canadian Textile and Chemical Union in 1952 and the Confederation of Canadian Unions in 1969. She was a founding member of the National Committee on the Status of Women in 1971 and campaigned for the advancement of immigrant and Indigenous women. She received an honorary degree from McGill in 2002.
Steven Pinker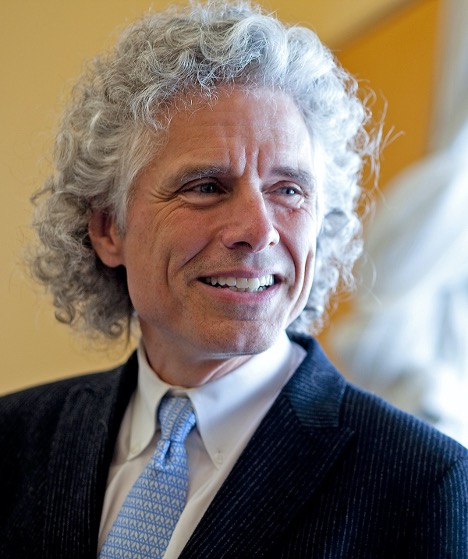 Pinker (1954-), cognitive psychologist and linguist, was born in Montreal and earned his BA in Psychology from McGill in 1976 and his PhD from Harvard. He has taught at MIT, Stanford, and UC Santa Barbara, and is currently serving as Johnstone Family Professor of Psychology at Harvard. He has published widely for specialist and popular audiences on a variety of topics in psychology and cognitive science, including common knowledge, language acquisition, emotion, the moral sense, rationality, and trends in violence. In 2004, he was named in Time magazine's "The 100 Most Influential People in the World Today." He returned to McGill in 2020 to deliver the annual Beatty Lecture.
Idola Saint-Jean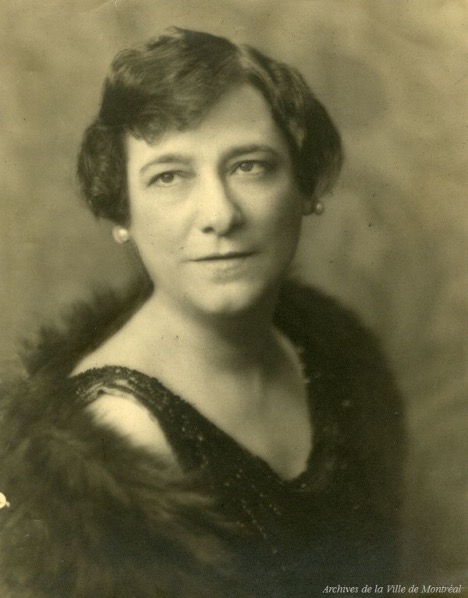 Saint-Jean (1880-1945), actor, educator, journalist, activist, and feminist, became a professor of French Language and Literature at McGill in the early 1900s. She played a leading role in the campaign for women's rights and women's suffrage in Quebec, establishing the Alliance canadienne pour le vote des femmes du Québec in 1927. Three years later she became the first female candidate in Quebec to run for the federal parliament. Women in Quebec were able to vote for the first time in a provincial election in 1944, shortly before her death. Her statue, in the company of three other suffragists and pioneers, can be seen outside the National Assembly in Quebec City.
Judith Shklar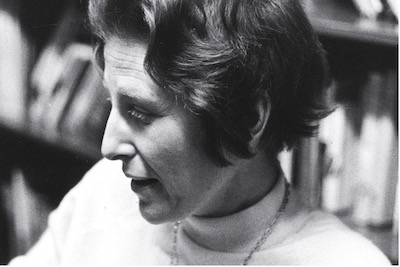 Shklar (1928-92), philosopher and political theorist, was born in Riga, Latvia, and fled from Nazi occupation with her family to Canada in 1941. She earned her BA and MA at McGill in 1949 and 1950 and her PhD at Harvard. She spent her scholarly career at Harvard, becoming the John Cowles Professor of Government in 1980, and served as president of the American Society for Political and Legal Philosophy in 1982. In landmark studies such as Ordinary Vices (1982) and the classic essay "The Liberalism of Fear" (1989), Shklar established her reputation as one of the leading political theorists of her generation.
Vera Shlakman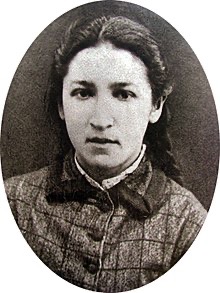 Shlakman (1909-2017), academic and activist, was born in Montreal and earned a BA from McGill in 1930, followed by an MA in Economics. Her Columbia PhD thesis focusing on female factory workers in the 1800s formed the basis of her 1935 book, Economic History of a Factory Town: A Study of Chicopee, Massachusetts. In 1952, she was fired from her post as an assistant professor at New York's Queens College because she refused to disclose to Senate investigators whether she was, or had been, a member of the Communist Party. Though she never taught economics again, she went on to become a professor at Columbia's School of Social Work from 1966 to 1978.
Charles Taylor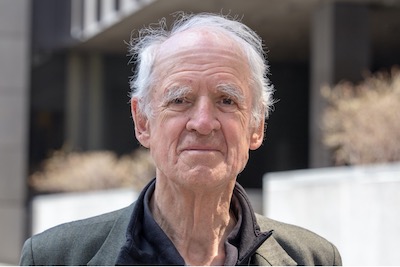 Taylor (1931-), philosopher and academic, was born in Montreal, received his BA in History at McGill in 1952, went to Oxford as a Rhodes Scholar, and completed his DPhil in 1961. He was a long-standing professor of Political Science and Philosophy at McGill and Chichele Professor of Social and Political Theory at Oxford. His prodigious output, including Sources of the Self: The Making of Modern Identity (1989) and A Secular Age (2007), has earned him many accolades, including the Kyoto Prize, the Templeton Prize, the Berggruen Prize for Philosophy, and the John W. Kluge Prize. He has also been a noted public intellectual, politically involved with the New Democratic Party, and served on the Bouchard-Taylor Commission on reasonable accommodation in 2007.
Bruce Trigger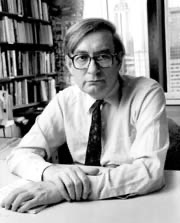 Trigger (1937-2006), anthropologist, archaeologist, and ethnohistorian, was born in Ontario and educated at the University of Toronto and Yale. He spent most of his career in the Department of Anthropology at McGill, where he was a James McGill Professor. In his many books and articles, he made significant contributions to the fields of Egyptology, archaeological theory, and the archaeology and ethnohistory of northeastern Canadian Indigenous peoples. In 1990, he was adopted as an honorary member of the Huron-Wendat nation in recognition of his contributions to its cultural history. He was made an Officer of the Order of Quebec in 2001 and of the Order of Canada in 2005.
Justin Trudeau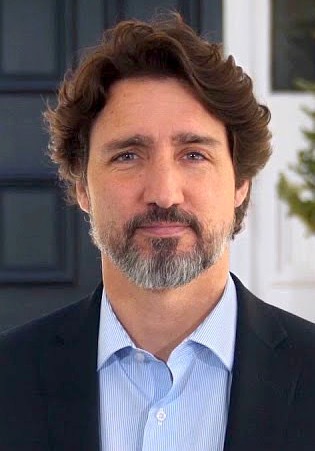 Trudeau (1971-), politician, was born in Ottawa, the eldest son of Pierre Elliott Trudeau, the 15th Prime Minister of Canada since Confederation. He earned a BA in English from McGill in 1994 and a BEd from the University of British Columbia. His early career was spent as a schoolteacher in Vancouver and in advocacy for youth and environmental organizations back in Montreal. He was elected to parliament for the Montreal riding of Papineau in 2008. He won the leadership of the Liberal Party of Canada in 2013 and led it to victory in the 2015 general election, becoming the 23rd Prime Minister of Canada. He led the Liberals back into power in the 2019 election, forming a minority government.
Laura Villela Sabia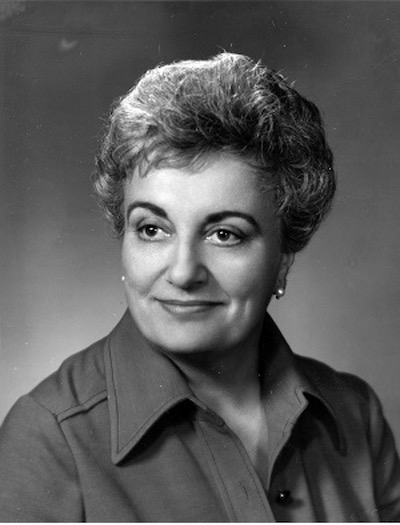 Sabia (1916-1996), feminist organizer, was born in Ontario to Italian immigrant parents, and received her BA in Languages from McGill in 1938. In 1939, she married a surgeon, Michael Sabia, and became a stay-at-home mother. Chafing against the limitations of this life, she became involved in community organizations in the 1950s, rising to become president of the Canadian Federation of University Women by 1964. She was instrumental in pressurizing Prime Minister Lester B. Pearson to set up the Royal Commission on the Status of Women in 1967, and served as the first chair of the National Action Committee on the Status of Women from 1969 to 1973. She was made an Officer of the Order of Canada in 1974.
Julia Grace Wales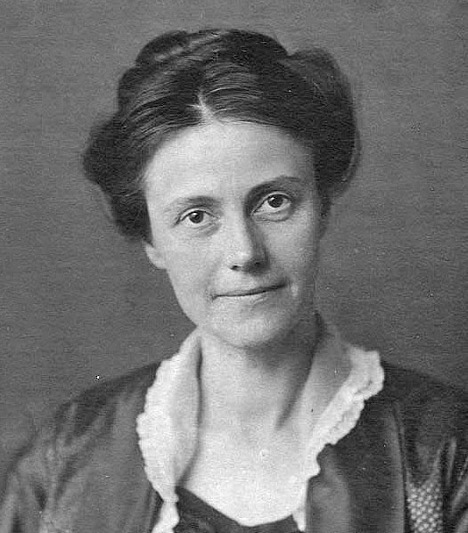 Wales (1881-1957), academic and peace activist, was born in the Eastern Townships, Quebec, and earned a BA at McGill in 1903 and an MA from Radcliffe College in 1904. She spent most of her academic career teaching English Literature at the University of Wisconsin in Madison, where she earned her PhD on Shakespeare in 1926. Horrified by the carnage of the first months of World War I, she wrote a pamphlet in which she proposed the "Wisconsin Plan" for mediation by neutral nations, and was a delegate at the Women's Peace Congress at The Hague in 1915. She spent the remainder of her life as a pacifist, publishing a number of books and articles on the subject.
Immanuel Wallerstein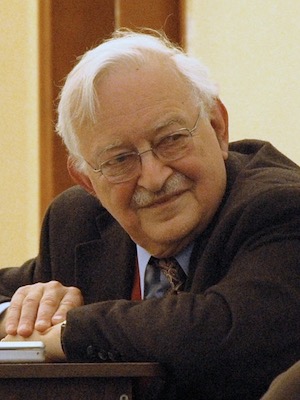 Wallerstein (1930-2019), sociologist and economic historian, was born in New York and educated at Columbia University. He taught at Columbia from 1958 to 1971 and in the Sociology Department at McGill from 1971 to 1976. From then until his retirement in 1999, he headed the Fernand Braudel Center for the Study of Economies, Historical Systems, and Civilization at Binghamton University in New York. He is best known for his world-systems approach, which he laid out in four volumes of The Modern World-System between 1974 and 2011. Among his many accolades, he was awarded 15 honorary degrees and the first ever Award for Excellence in Research and Practice from the International Sociological Association in 2014.
Rosemary Wedderburn Brown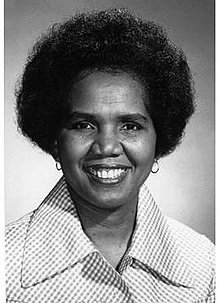 Brown (1930-2003), politician, social activist, and academic, was born in Kingston, Jamaica, moved to Canada in 1951, and earned her BA in Social Work at McGill and her Masters of Social Work at the University of British Columbia. She was working for the counselling service at Simon Fraser University when she was elected to the British Columbia Legislative Assembly for the New Democratic Party in 1972—the first Black woman to be elected to a provincial legislature in Canada. After leaving politics in 1986, she became a professor of Women's Studies at SFU. She served as Chief Commissioner of the Ontario Human Rights Commission, 1993-96, and was named an Officer of the Order of Canada in 1996.