The Phi Centre is coming to McGill University, providing Space Week attendees the opportunity to experience a Virtual Reality Garden. The featured shorts are Emmy® award-winning episodes from the Space Explorers franchise, The Journey Begins and The ISS Experience, which examine the new era of space exploration.
The Phi Centre is here for two days, reserve your forty-five minute spot to experience this free event.
McCall MacBain Arts Building, Room 150, McGill University
853 Sherbrooke Street West, Montréal, QC H3A 2A7
McGill Engine Centre, McGill University
3450 University Street
Frank Dawson Adams Building, room 5
Montréal, QC H3A 0E8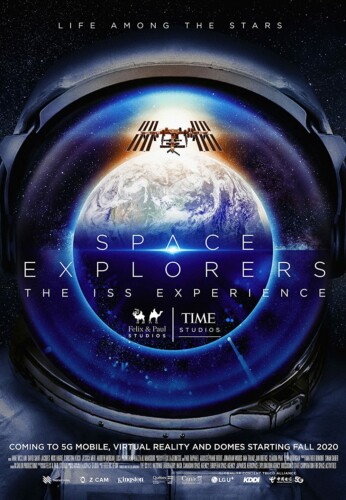 For your information
This is a free event.
Your 45-minute timeslot includes time for registration, to obtain your Oculus headset, and to experience one episode. It is not suggested that children under the age of 13 experience VR.
The room accommodates 25 participants during each timeslot. Face masks will be required to be worn at all times. VR headsets will be disinfected between usages.
The four episodes available
EP1. THE JOURNEY BEGINS
Episode 1 — A New Dawn (English, 19 minutes, 2018)
Witness the lives of NASA astronauts as they navigate the trials and sacrifices of their training and missions.
EP2. THE JOURNEY BEGINS
Episode 2 — Taking Flight (English, 20 minutes, 2018)
Explore the camaraderie of space programs around the world, and discover the latest advancements and plans for deep space exploration.
EP3. THE ISS EXPERIENCE
Episode 1 — Adapt (English, 29 minutes, 2020)
A new crew of astronauts arrive aboard the International Space Station and discover the joy, wonder, and dangers of life in space.
EP4. THE ISS EXPERIENCE
Episode 2 — Advance (English, 33 minutes, 2021)
Astronauts perform critical experiments that push the boundaries of life in space as three crew members prepare to return to earth.