Nancy Lavigne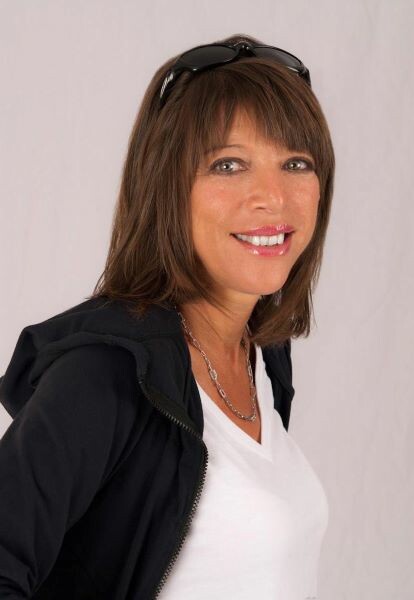 Nancy Lavigne
Faculty of Agricultural and Environmental Sciences
1983 - Present'
Every institution has a number of people who become the face of that organization. But for every recognizable "star,", there is a bevy of unsung heroes who quietly go about their work, making things happen. We call these people "the unsung heroes,", and nobody embodies the spirit of that definition at McGill more than Nancy Lavigne.
Nancy has been working at McGill for close to 38 years, but it is not by virtue of her corporate longevity that she is deserving of this designation; it is through her continued energy, enthusiasm, dedication to her colleagues and commitment to the highest standard possible that she is worthy of this title. Nancy spent her first six years at McGill at Printing Services, as a customer service representative and then as the administrator. She transferred to Macdonald Campus and spent the next six years as the Special Events Coordinator. For the past 24 years, Nancy has worked diligently and tirelessly as Administrator of the Macdonald Campus Farm.
It is a role unlike any other at McGill, requiring coordination among a wide variety of players and departments: professors, researchers, students, Facilities tradesmen, University administration, Farm staff and a seasonal army of 50 student casual workers, all of whom require contracts and monitoring of time sheets and rely on Nancy to get paid. Nancy is also the go-to person for the constant requests for visits to the Farm from the general public. When the Farm opened to public tours in 2008, Nancy was instrumental in developing the tour curriculum, hiring and training tour guides and promoting and booking the tours, tasks she continues to embrace to this day. With the educational tours expanding as part of the Macdonald Farm Community Engagement Centre, Nancy is assisting in the development of the coordinator position and will mentor the successful candidate as this new position grows and adapts to the new Centre. Nancy has also been actively involved in the Farm's many Open House events, where thousands of visitors visit the Farm in a single day. She continues to assist in planning special events at Mac Campus when called upon, such as Founder's Day, and of course it is Nancy who organizes the Farm's annual staff BBQ in the summer and the Christmas luncheon.
When the Macdonald Farm expanded to include the Emile A. Lods Agronomy Research Centre and the Horticultural Research Centre, Nancy took the lead in incorporating these new units into the Farm's organizational structure and cultivated a positive working relationship with the new technicians. Nancy was key in streamlining the organization and functioning of the Mac Market and worked tirelessly with Hort Centre Coordinator Mike Bleho to improve and expand the McGill Feeding McGill initiative.
In the area of financial management, Nancy's prowess is second to none. She treats McGill finances as if they were her own, and is scrupulous in accounting for money spent and accounts payable. She prepares quarterly financial summaries to keep the Farm on budget. Nancy is also the Farm's "Fleet Coordinator,", requiring her to keep track of not just the vehicles, but all the hundreds of different pieces of farm machinery, and the costs of maintaining this equipment.
Perhaps most notable is Nancy's unwavering commitment to customer service. When a request comes to the Farm, no matter from whom or what the nature, Nancy responds quickly, setting aside whatever she might be doing immediately if the request is urgent. What's more, Nancy provides this service in a helpful, friendly manner, even with the seemingly unending parade of delivery people searching for one of the myriad of buildings that all share the same address – 21,111 Lakeshore Road! For some reason, they always end up at the Farm, and Nancy never fails to hunt down their destination with few or no clues, and direct them to the proper locale, always with a smile! Nancy genuinely enjoys helping people.
This is an attitude that would be understandable and even expected with a young new employee. What makes this so amazing and commendable is that Nancy is still working with this level of enthusiasm and exuberance after 38 years of employment at McGill. She has helped literally thousands of people during her tenure, all with no fanfare and no demand for recognition. She is a key component at Macdonald Campus – it is no wonder we consider Nancy Lavigne to be truly one of McGill's "Unsung Heroes.".
Nominated by a colleague at the Faculty of Agricultural and Environmental Sciences