Lawrence Marzette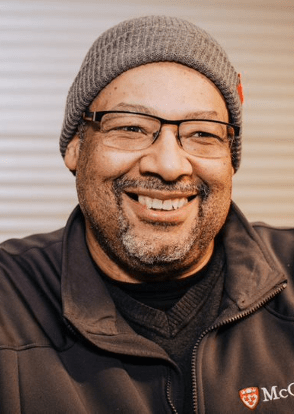 Lawrence Marzette
Facilities Management and Ancillary Services
'
To many staff and faculty coming to the LE JAMES Bookstore, Lawrence has been the smiling face that has greeted them and assisted them for as long as they have been working at the University. In dealing with him, you know that he truly cares that you are having a good experience, and that you walk out the door of the store with more than just the items purchased, but with a sense of satisfaction and perhaps a few McGill stories to make you chuckle.
The Bookstore is often the first serious work experience for many of our student employees, and Lawrence has acted as a mentor to a countless number of them. Learning how to work in the real world is a critical skill that Lawrence has been teaching for as long as he has been in his position. He genuinely cares about each student, he always takes the time to listen to them, provide support and guidance.
Lawrence's professionalism, positivity, sense of humor and work ethic are an inspiration to us all. We are lucky that he has chosen to work with us for the time that he has. He is truly a gift to the University!
Nominated by colleagues at FMAS