Dr. Eugene Bereza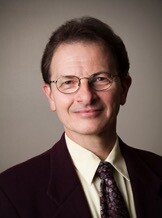 Dr. Eugene Bereza
Faculty of Medicine and Health Sciences
1990 - Present'
Dr. Eugene Bereza is a family physician and bioethicist who has been instrumental in providing ethics advice to many clinicians and researchers, as well to administrators and governments.
His work facilitates interaction between patients, staff and physicians in dealing with complex ethical cases. For example, in the field of infertility, he has been very helpful in assisting us in the issues and ethical dilemmas involving the donation of eggs and sperm.
In addition, Dr. Bereza facilitates clinical innovations and research. He has critically reviewed and facilitated hundreds of research protocols to assure compliance with regulatory standards.
Dr. Bereza is a popular lecturer- he has been invited to lecture by many specialties and his lectures are always dynamic and very informative. In Bioethics, he developed interdisciplinary graduate seminars for students in Medicine, Law, Philosophy, and Religious Studies. The former Director of the Biomedical Ethics Unit at the Faculty, he is the founder of the Centre for Applied Ethics at the McGill University Health Centre.
Despite of all these achievements, Dr. Bereza remains very modest. He is one of the unsung heroes.