Catherine Bradley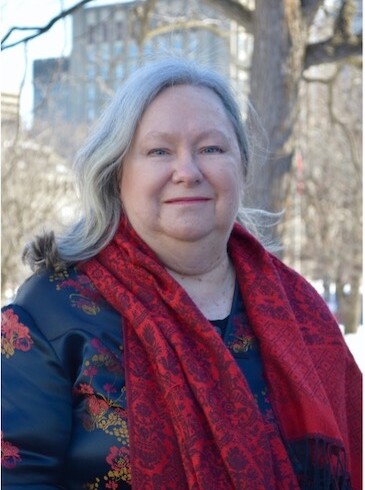 Catherine Bradley
Faculty of Arts (English, Drama and Theatre)
1988 - Present'
Catherine Bradley has been Head of Wardrobe at the Moyse Hall Theatre for over thirty years. She works behind the scenes to create costumes for the two productions staged in Moyse Hall each academic year. These shows are an important part of the teaching mission of the Department of English's Drama and Theatre programme and of the public face of McGill University. They would simply not happen without Catherine's talent and dedication. As an experienced and skilled costume designer, Catherine could easily create costumes for a show on her own or have students build costumes that she has designed, but instead, she mentors and supports the students in her classes through all stages of the costuming process. Catherine encourages them to conduct research projects and to propose directions for specific characters' costumes. She makes the work personal for students by giving them a say in what the costumes will look like. They then get to build the costumes or find and alter existing wardrobe pieces in clever and imaginative ways.
Catherine's colleagues in the Moyse Hall production team attest that she is a wonderful collaborator. She supports the director, actors, and the rest of the design team (set, lights, sound) and is always aware of what the production needs as a whole, never solely focusing on costumes. Catherine is a committed member of the Department who has made important contributions to curricular reform and hiring processes. She is also an active researcher and received SSHRC funding for the innovative Digital Costume Project.
Nominated by a colleague at the Faculty of Arts.