Anne Janice Farray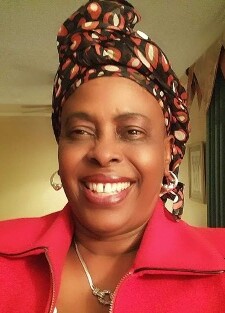 Anne Janice Farray
Faculty of Arts
1979 - Present'
As a new staff member, one of the first names you will hear is "Anne Farray". As soon as you get the chance to meet her, you understand why. Anne is incredibly approachable, welcoming and positive. With over forty years of generous service at McGill, Anne is an icon and a legend.
Few can say that they have as broad and deep an experience as Anne has at McGill. Starting as the MBA Program Secretary at the Faculty of Management in 1979, she has gone on to serve in different roles in administrative and academic units including at the Faculties of Law and Education, and most notably, in Human Resources.
Currently the Administrative Officer at the Institute of Islamic Studies, Anne has been described by her colleagues as exceptionally skilled at dealing with challenges in a calm and consistent manner. She is also known for supporting faculty members and students at the Institute's lectures, talks and film screenings.
Having many connections within the Black community in Montreal, she has helped many others to secure employment at the University for themselves and children. As a member of the HR Working Group on Anti-Black Racism, Anne supports our goal of closing the representation gap of Black staff at McGill. Some of her other contributions to McGill over the years include co-chairing Centraide Fundraising Committee, founding its long-standing HR Annual Bakesale, and mentoring with McGill's Black Alumni Association Mentorship Program, among many other initiatives.
Nominated by colleagues at the Office of the Provost & Vice-Principal (Academic)