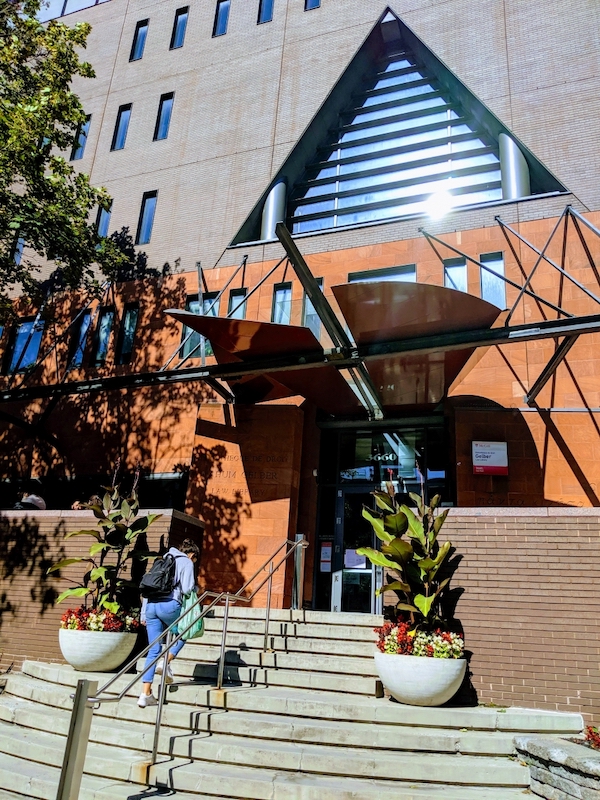 The Nahum Gelber Law Library features an ambitious and innovative architectural design. 
Architect Dan Hanganu consulted with student committees, library colleagues and staff to ensure the library would meet the demands of law students as they entered the 21st century. The seating areas were designed to facilitate group projects and collaboration amongst students, and the library provides individual classrooms that serve as private study rooms and allow students to practice their mooting skills. 
 The building's largest benefactor, Nahum Gelber, is a Member of the Order of Canada who facilitated one of the most successful fundraising campaigns by a Canadian law faculty. He also donated the "Dancing Hare" statue, which is located at the base of the library staircase and was originally housed in the Montreal Museum of Fine Arts.