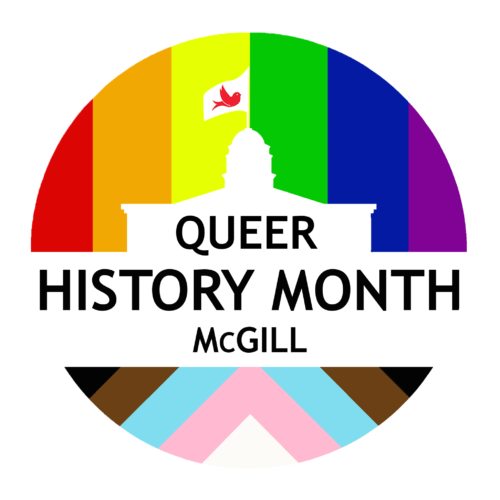 Celebrating and highlighting the history and achievements of 2SLGBTQIA+ communities at McGill and beyond, the event was the first of its kind at a Canadian university.
Through a series of screenings, panels, workshops, and community events, Queer History Month aims to raise awareness, advance education, and increase visibility of 2SLGBTQIA+ communities by recognizing their history and contributions, building bridges, and bringing together McGill students, staff, faculty, and alumni and Montréal community members.
The event was founded by Meryem Benslimane, Equity Education Advisor, and is a collaborative effort of the Institute for Gender, Sexuality, and Feminist Studies (IGSF); The Joint Board-Senate Committee on Equity (JBSCE); the McGill Library; the Office for Sexual Violence Response, Support, and Education (OSVRSE); Queer McGill; the Queer Grad Club; and other McGill and community partners.