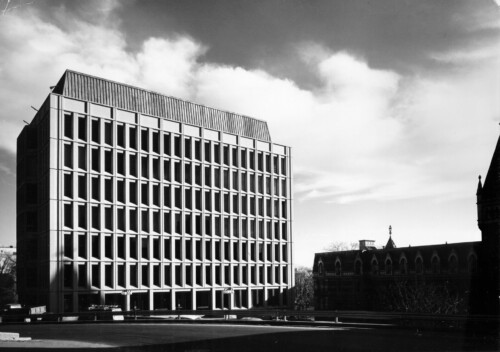 After World War II, and especially during the 1960s, McGill commissioned numerous modern buildings, including the Stephen Leacock building (now known as the Leacock building). Named after McGill Economics professor and author Stephen Leacock, this 10-storey building accommodates lecture rooms, seminar spaces and staff offices for the Faculties of Arts and Science.
The space is arranged in a skillfully modernist composition that combines a cast-in-place concrete structure in the lower levels, a tower with precast concrete floors, and load-bearing precast concrete exterior walls. 
The complex is connected to the Arts Building with a two-storey glazed hall that serves the university's largest auditorium, and provides an elegant arcaded base for the tower of the Leacock Building.