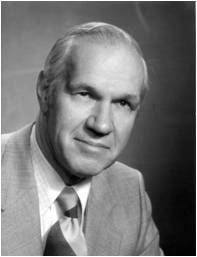 John E. Moxley, Professor of Animal Science at McGill's Macdonald College, established the Dairy Herd Analysis Service (DHAS) – then known as the "Macdonald College Milk Recording Program" – in 1966.  
The early IT pioneer's management tool was so accurate and successful that only one year after the genetics monitoring service's introduction, 300 producers had signed up for it. Using computer-based infra-red milk analysis technology, the tool allowed for producers and farmers to receive individualized records for each dairy cow in their herds, which would then be broadly analyzed in order to produce recommendations for the optimization of farming practices. A decade later, the DHAS was analyzing milk samples from 200,000 cows from Quebec, Ontario and the Maritimes. 
More than a half-century after his invention, Valacta, the successor to DHAS, noted in Moxley's 2014 obituary that "the majority of producers still benefit from this service today… Its success has never faltered." 
He received the Grindley Medal of the Agricultural Institute of Canada and was inducted into the Agricultural Hall of Fame of both Quebec and Canada.