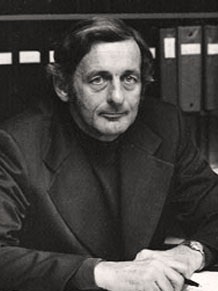 In 1949, Dr. Frank Clarke Fraser, then Assistant Professor of Genetics at McGill, established the first public medical genetics clinic in any Canadian hospital. 
As a division within the Montreal Children's Hospital, the Department of Genetics offered specialized services to people suffering from suspected genetic disorders. 
 Fraser pioneered the field of teratogenetics – the study of how prenatal environmental exposure affects pregnancy – and investigated rare genetic disorders like Melnick-Fraser Syndrome, which bears his name. 
 As director of the clinic for over 20 years, Fraser laid the principles for genetic counselling, which helps individuals understand the implications of genetic disorders and potential courses of action. 
Today, the Medical Genetics Department remains active within the Montreal University Health Centre and is home to dozens of physicians and genetic counsellors.