McGill Law's involvement outside of Faculty walls defined the period of 1991 to 1998. McGill faculty and alumni were involved in international events, from Russia's Civil Code reform to participating in the International Criminal Tribunal. The McGill Law community also left their mark on Quebec politics, as they were involved in both the 1995 Quebec Referendum and the Secession Reference at the Supreme Court. More locally, McGill students established a legal clinic for gay and lesbian members of the Montreal community. On campus, Faculty members stepped outside of the Faculty of Law's walls to become involved in McGill University governance. From the local to the global, McGill's Faculty of Law was deeply involved in shaping political and academic landscapes. The end of the period, however, was marked by a distinctly McGill Law event: the opening of the impressive – and much needed – Nahum Gelber Law Library. The Gelber Library opened its doors in 1998 thanks to the contributions of its major donor, Nahum Gelber, BCL'57, as well as students, alumni, professors, and community members.
In this period: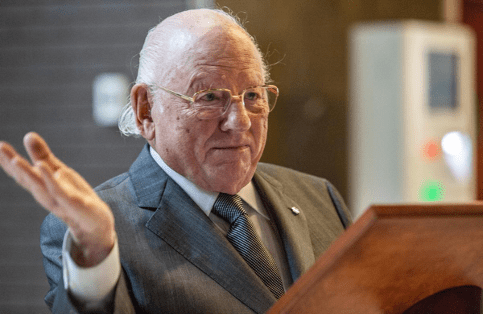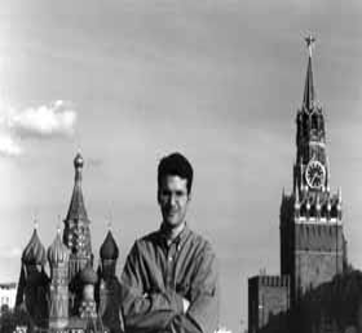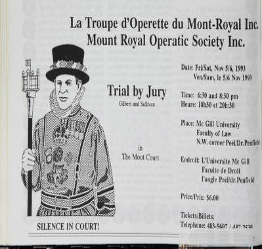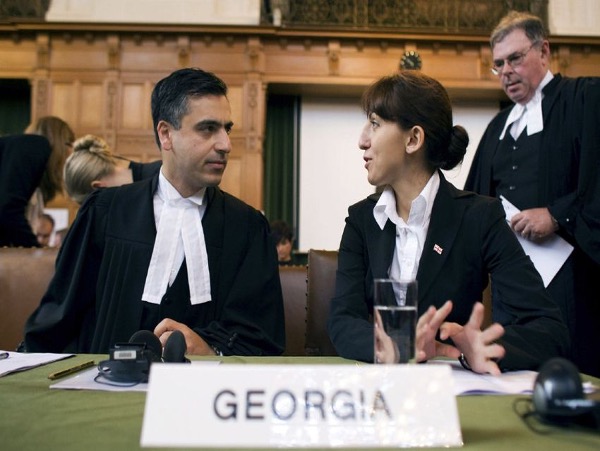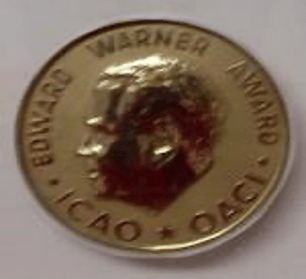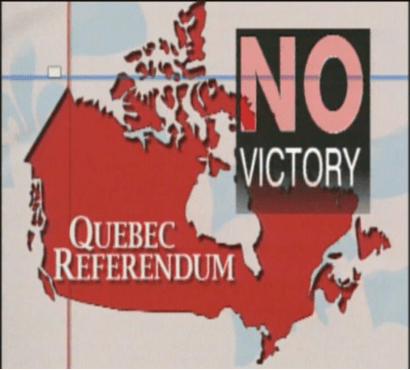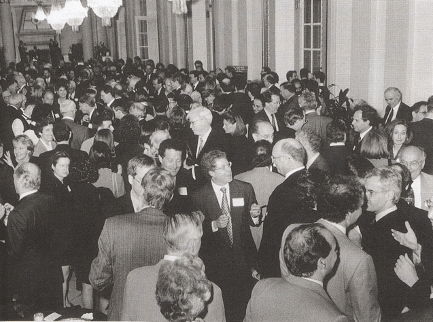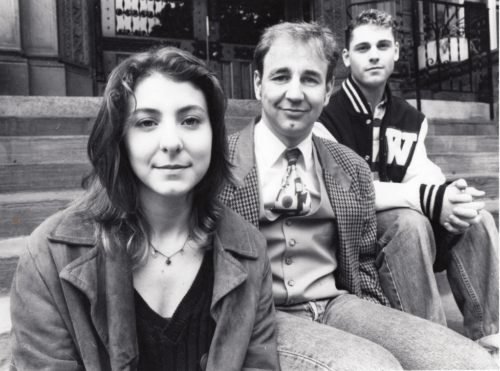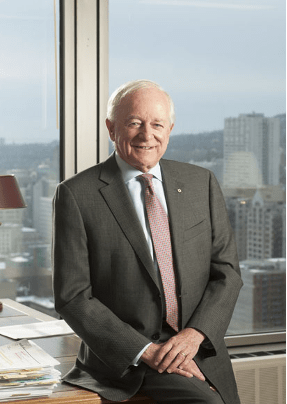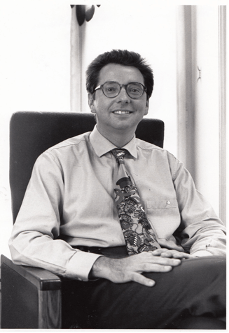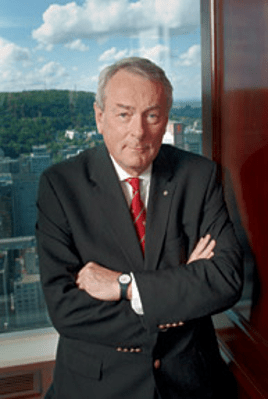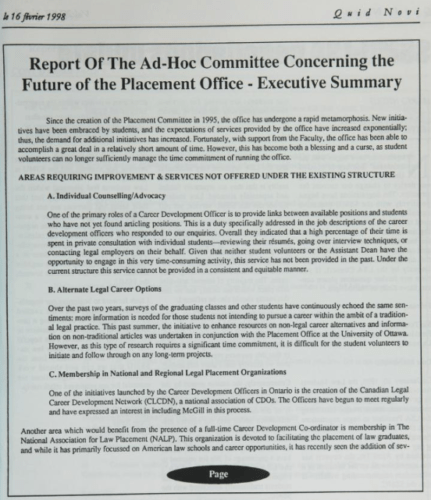 Inauguration of the Nahum Gelber Law Library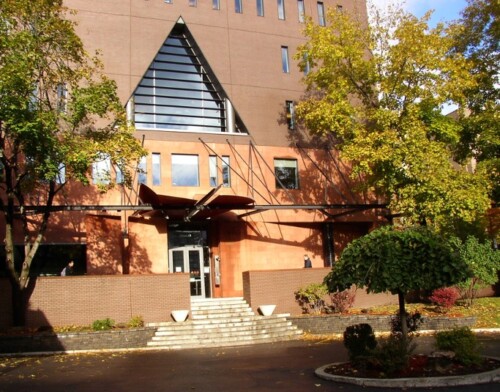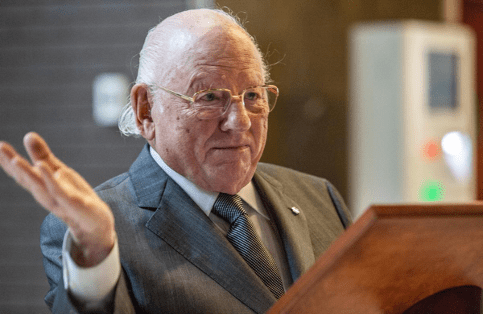 In the 1990s, libraries across campus were struggling and many felt the condition of the libraries at McGill were dragging down its overall standing. McGill only ranked third in the Maclean's annual ranking of universities, when it would normally be ranked in first or second place. Provincial budget cuts meant money was scarce, so a fundraising initiative was launched to raise money for a new law library. More than $13-million came entirely from donations from graduates, law firms, foundations and other donors. In 1998, the Nahum Gelber Law Library opened its doors, offering students more seating, private study rooms, and beautiful natural light in which to study.
The library currently hosts a collection of over 220,000 volumes of statutes, regulations, law reports, treatises, books, journals and other legal material. The library's collection has a special emphasis on Canadian Law, Air and Space Law, Comparative Law, International Law, Conflict of Laws, Continental Private Law, Human Rights, Environmental, and Medical Law. Nahum Gelber, BCL'57, is the namesake of the library and the largest contributor. In addition to having funded the McGill Law Library, Gelber has made a number of other charitable contributions and has been heavily involved in the art world, having sat on the acquisition committees of the Montreal Museum of Fine Arts and the National Gallery of Canada. He was named to the Order of Canada in 2018 in recognition of his philanthropy.
McGill Law's Influence on International Legal Reform
Russian Civil Code Reform, Eritrea, and UNCITRAL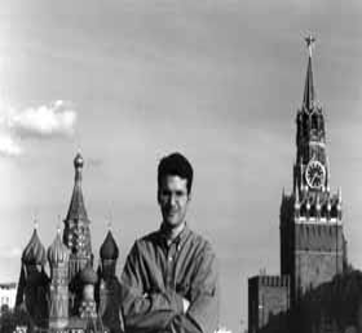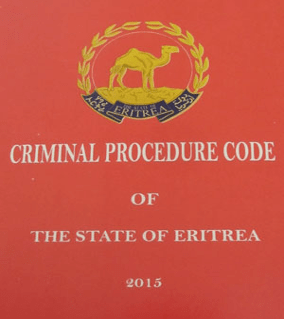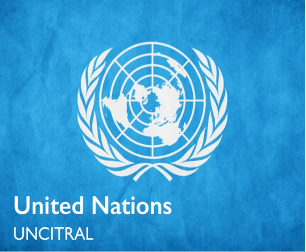 In 1997, McGill's Faculty of Law was invited to help Russia update and reform their civil code. McGill joined the project after receiving a grant from the Canadian International Development Agency for $950,000. McGill sent Peter Sahlas, BCL'99, LLB'99 (left), to Moscow to work at Russia's Centre for Private Law, which began the initiative in 1992. Professor Patrick Glenn was leading the project at McGill University, where approximately ten McGill law professors were involved. They would examine the texts and drafts sent from Russia's Centre for Private Law and reply with comments and suggestions.
That same year, Patrick Healy, BCL'81, then a professor at McGill's Faculty of Law, was asked by the UN Development Program to assist the Eritrean government in the drafting of their new Eritrean Penal Code and Criminal Procedure Code. Reflecting on his experience several years later, Healy remarked that it "forces you to call upon everything you know about the criminal law…but to be done properly it also requires profound sensitivity to the concerns of the people for whom it is done."
The United Nations Commission on International Trade Law (UNCITRAL) is a global commission which was established in 1966. Since then, it has played a crucial role on the international stage as a body which modernizes and regulates international trade law. McGill Law professors who are experts in the field have been involved with this commission. Geneviève Saumier has been involved since 1997 in various roles, including as a national correspondent for an international convention on contracts and a model law on arbitration, as well as being a member of a working group on drafting a bilingual act on the international sale of goods. Professor Rod Macdonald spent almost a decade as a member of the UNCITRAL Working Group VI, working in legal reforms of secured transactions. Catherine Walsh worked alongside Macdonald in the same working group, and is still involved in UNCITRAL.
McGill Law and Theatre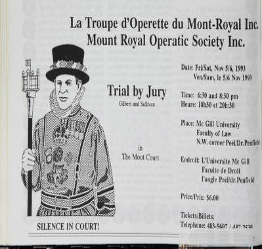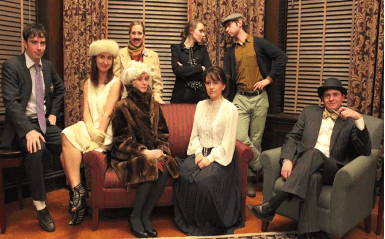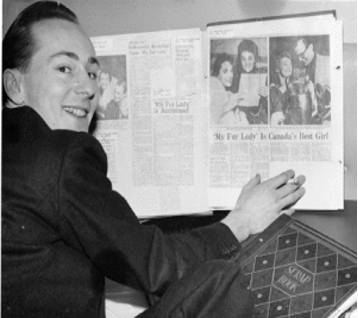 McGill Law has long had a theatrical side, with Skit Nite being a core part of the faculty culture. In addition to Skit Nite, students have pursued a number of other creative outlets, with the well-known McGill Law club, "Actus Reus" putting on a play every year. In 1991, "Trial by Jury," which included performances by Professors Jane Glenn and Stephen Scott was performed on March 7th in the Moot Court to raise funds for the creation of the Nahum Gelber Law Library. Above is a photo from the 2011 production of "The Mousetrap!" by Agatha Christie.
McGill Law students have also left their mark in theatre beyond the University walls. James de Beaujeu Domville, BCL'57, was the co-founder of the National Theatre School. He also served as the Commissioner of the National Film Board of Canada for five years and served on several other cultural boards and councils. He was a renowned director, producer, and arts administrator. His first production, titled "My Fur Lady", was staged at McGill in 1957 during his final year of law school, and was put on with the help of fellow law and non-law McGill students. It was such a hit that they ended up taking it on the road, performing it over 400 times.
Payam Akhavan at the International Criminal Tribunal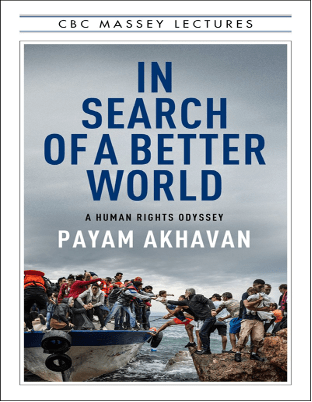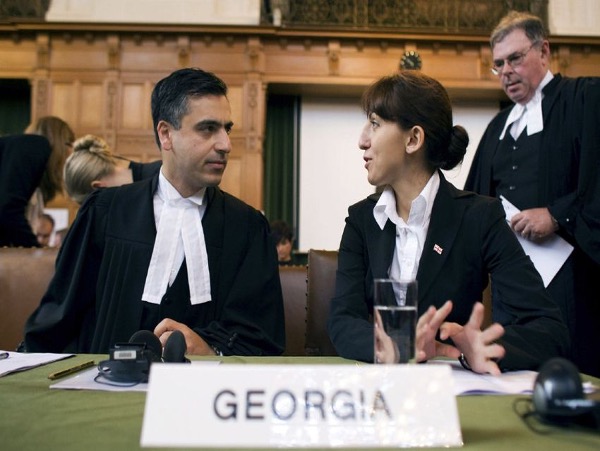 Prior to coming to McGill in 2006, Professor Payam Akhavan played an important role at the International Criminal Tribunal. Between 1994 and 2000, he served as a Legal Advisor to the Prosecutor's Office of the International Criminal Tribunal. His work addressed crimes against humanity in both the former Yugoslavia and Rwanda. Akhavan has worked extensively in the field of international law and human rights. In addition to his work at the tribunal, his achievements in the field include having worked with the UN in numerous conflict zones around the world, appearances in a number of international courts such as the European Court of Human Rights and the Permanent Court of Arbitration, and having published extensive scholarship catering to both academic and non-academic audiences.
Payam Akhavan was the CBC Massey Lecturer in 2017. He visited five Canadian cities, speaking about his career in international human rights and commenting on the current political climate. His lectures, In Search of a Better World: A Human Rights Odyssey, were a huge success and turned into a book. The book was a bestseller, placing number one in the non-fiction category in Canada in 2017.  Professor Akhavan left McGill's Faculty of Law in 2020 but has left an enduring legacy.
Institute of Air & Space Law Receives the Edward Warner Award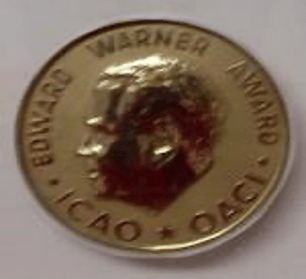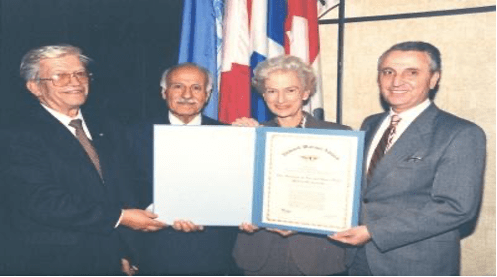 In 1996, the United Nation's International Civil Aviation Organization awarded McGill's Institute of Air and Space Law the 30th Edward Warner Award. This award is the highest honour in the field of civil aviation. It was awarded to the McGill Institute of Air and Space Law for "unparalleled contributions to the development of international air law."
In this picture, Dr. Michael Milde (left) receives the Edward Warner Award in 1996. Milde was the Director of the Institute of Air and Space Law and the Editor-in-Chief of the Annals of Air & Space Law at the time. Prior to becoming Director of the Institute, Milde spent 25 years in senior legal positions at the ICAO.
McGill Law and the 1995 Quebec Referendum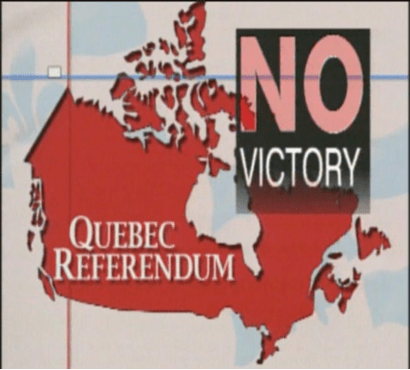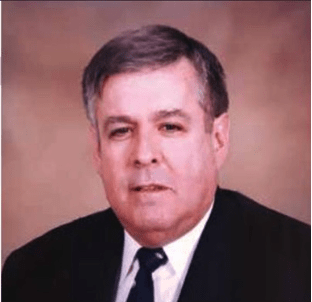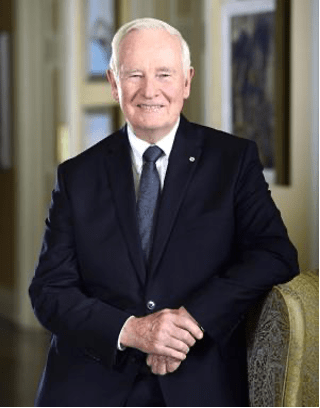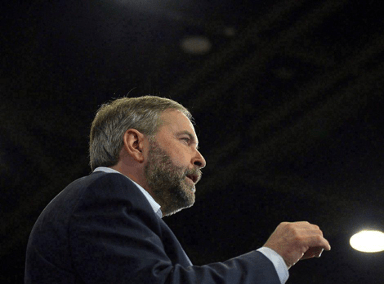 In such an important moment in Quebec's history, a number of people associated with McGill's Faculty of Law were involved in the debate. Stephen Scott, BCL'66, was a constitutional law professor at McGill's Faculty of Law from 1971 to 2003. As an expert in constitutional matters and Quebec politics, his opinions and analyses were frequently featured in debates and articles surrounding the Quebec Referendum. He was featured in a number of news articles for his argument that if Quebec has the right to secede from Canada, there is a right for regions within the province to secede from Quebec as well, noting that "we are not going to accept that Canada is divisible but Quebec is indivisible."
David Johnston held various academic and administrative roles in a number of Canadian universities, was a McGill Law professor, as well as the Principal and Vice-Chancellor of McGill, before eventually becoming Governor General of Canada. He was a staunch supporter of federalism and was a co-chair in the "No" committee. He was also a co-author of the book If Québec Goes: the Real Cost of Separation, which was published in 1995 in an effort to dissuade Quebecers from voting in favour of secession.
Thomas Mulcair, BCL'76, LLB'77, got an early start in politics as the president of the McGill Law Students Association during his time as a law student. His role in the 1995 Quebec Referendum involved calling for an inquiry into the spoiled ballots in his riding, in which there was strong support for the "No" side and one ninth of their votes were rejected. These spoiled ballots would cause considerable controversy. In 1995, Michael Bergman, BCL'75, LLB'76, began what would end up being a 13-year legal battle to preserve these ballots so that they could be examined. Unfortunately, the spoiled ballots were destroyed in 2008.
McGill Faculty of Law Celebrates 150 Years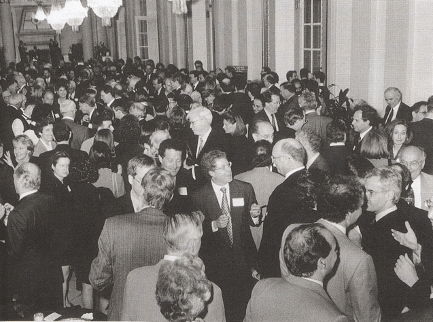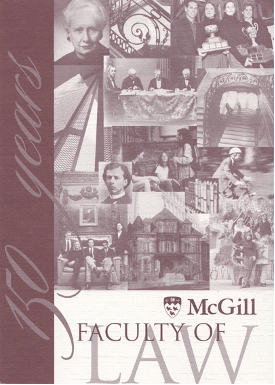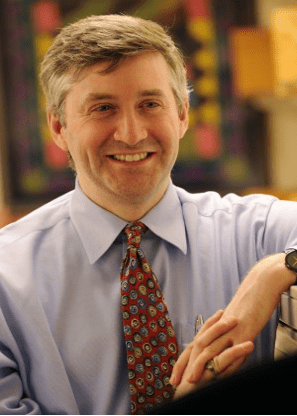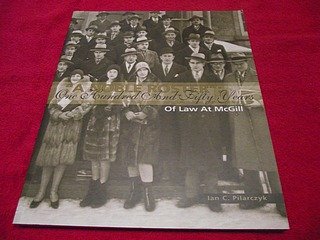 1998 marked the 150th anniversary of McGill Law. The event was celebrated by droves of alumni at The Windsor in Montreal, pictured above. A highlight of the evening was the entertainment provided by three alumni who wrote the infamous 1957 student play, My Fur Lady. The entire evening was a hit, as the attendees reveled in their nostalgia for McGill Law. McGill Law's anniversary was not only celebrated in Montreal. Alumni and friends celebrated the faculty in Toronto, Vancouver and New York as well. The Toronto celebration was particularly elaborate: their dinner was inspired by cuisine from the 1840s, and the Honourable Justice Ian Binnie, CC, QC, was the keynote speaker. The attendees at these celebrations celebrated McGill Law's past, but they also looked to the future by raising funds to establish a bursary for McGill Law students.
In 1998, Ian C. Pilarczyk, LLM'97, DCL'03, celebrated McGill Faculty of Law's 150th anniversary by writing "A Noble Roster": One Hundred and Fifty Years of Law at McGill. In his book, Pilarczyk captures the faculty's history by outlining the evolution of its curriculum and the biographies of important figures associated with the faculty. His book also conveys the faculty's spirit and essence through the many personal anecdotes, photos, poems and speeches that are dispersed throughout. It remains one of the best accounts of the faculty's history. Pilarczyk is now a Director of Executive, Online and Special Initiatives at Boston University School of Law.
McGill Law Students Establish First Legal Clinic for Gays and Lesbians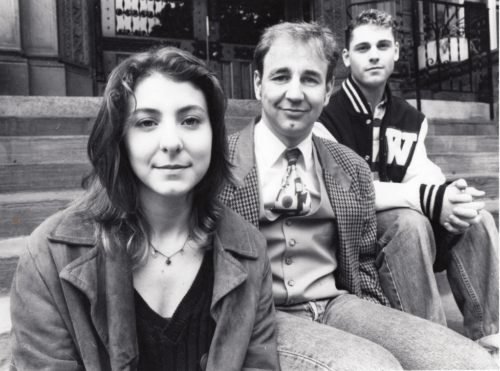 In 1994, three McGill Law students founded the McGill Gay and Lesbian Legal Information Clinic, the first of its kind in North America. They were able to convince the faculty to give students credit for volunteer hours at the clinic. The three founders, Yanick Landry, BCL'96, LLB'96, Colin Lyle, LLB'95, and Sandra Di Ciano, BCL'96, LLB'96, are pictured above. While the McGill Gay and Lesbian Legal Information Clinic no longer exists, McGill students continue to earn credits for volunteering at a number of clinics that serve minority and underserved populations, such as the Trans Legal Clinic.
McGill Law's Involvement in the Reference Re Secession of Quebec
Yves Fortier and Mary Dawson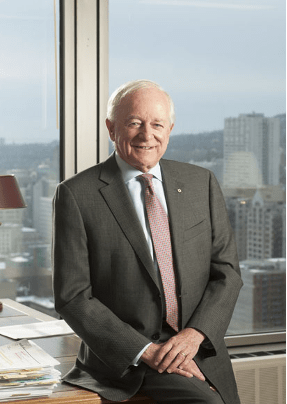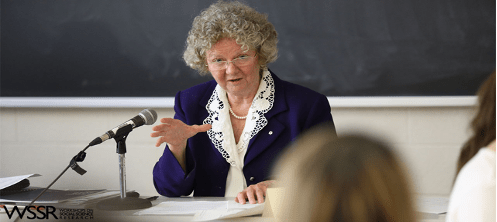 Having survived two referendums in 1980 and 1995, Canada was yet again faced with the question of Quebec sovereignty in the 1998 Reference re Secession of Quebec. In this reference, the Supreme Court of Canada was tasked with giving its opinion on the legality of a unilateral secession of Quebec from Canada. One of McGill's own, Yves Fortier, BCL'58, LLD'05 pictured above, represented the Canadian government as lead counsel in this landmark case, which concluded that Quebec could not unilaterally secede from Canada.
Mary Dawson, BCL'66, was the leader of the legal team for the Government of Canada working on the Quebec Secession Reference. Described by Daniel Jutras as "one of Canada's most important constitutional drafters and jurists", Mary Dawson has left her mark on most major Canadian constitutional issues in the late 20th century, including the Quebec Secession Reference.
Dean Stephen Toope: Leading the Way to a Transsystemic Legal Education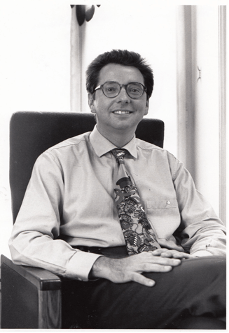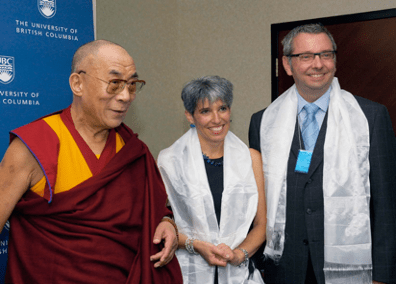 Stephen Toope, BCL'83, LLB'83, LLD'07, was a professor at McGill Law as of 1987, and was named dean in 1994. During his time as a student, Toope was the editor-in-chief of the McGill Law Journal. After graduating from McGill Law, he would go on to receive his PhD from Cambridge in 1987. At age 34, Toope was the youngest person to ever hold the position of Dean at the Faculty of Law. As dean, Toope oversaw two major changes; the building of the new library and the development of the transsystemic curriculum. Toope has gone on to leave his mark at other prominent universities, serving as the President and Vice-Chancellor of UBC between 2006-2014, assuming the position of Director of the University of Toronto's Munk School of Global Affairs in 2015, and becoming the Vice-Chancellor of the University of Cambridge in 2017 – the first non-British Chancellor in the university's 800 year history.
The Honourable Justice Rosalie Abella has called him "brilliant, humane, considerate and fearless." Toope is also known for being a good sport; during his time at UBC he accepted the UBC student president's dare and performed with him "Sweet Dreams (Are Made of This)" in front of a crowd of 1,000 students as part of a fundraiser; the performance can still be found on YouTube today. Toope also has an illustrious career having served government commissions, UN missions, among many other agencies. In 2012, he was awarded the Queen Elizabeth II Silver Jubilee Medal, and in 2015 was inducted as an Officer of the Order of Canada.
McGill Law and University Governance
Dick Pound, Angela Campbell, Rosalie Jukier, and Alex Patterson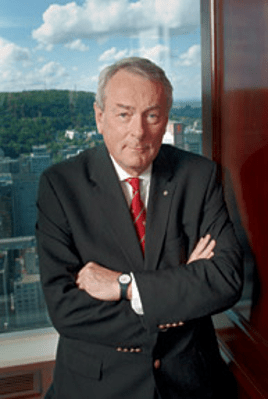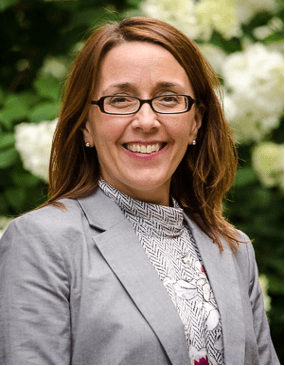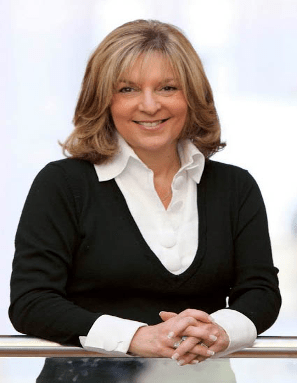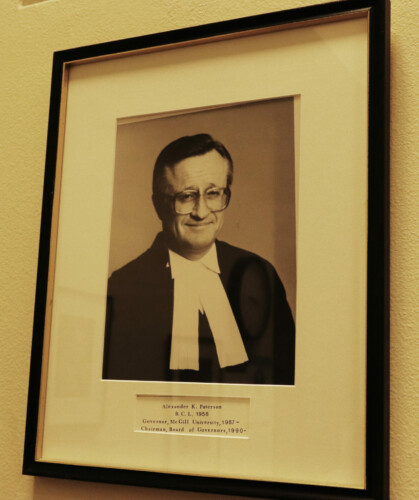 McGill Law students and professors have not only been involved in shaping the Faculty of Law, but also the University at large.
Dick Pound, BCL'67, sat on McGill's Board of Governors as of 1986 and was elected as Chair of the Board in 1994. In 1999, he was named Chancellor of McGill, serving in this position for ten years. Pound is also known for being one of the founders of the World Anti-Doping Agency, which was founded in 1999. Prior to this, he served on the International Olympic Committee (IOC) in 1978 and is regarded as having saved the IOC from corruption and bankruptcy. Pound was himself an Olympic athlete, swimming in the 1960 Rome Games. In 2005, Time Magazine featured him as one of the "100 Most Influential People in the World".
Professor Angela Campbell, BCL'99, LLB'99, is the current Associate Provost (Equity and Academic Policies) of the University. Before this appointment, Professor Campbell served as the Associate Dean of Graduate Studies at the Faculty of Law, while teaching courses in family law, health law, and feminist legal studies. After graduating from McGill Law, Professor Campbell received her LL.M. from Harvard and clerked for the Honourable Justice Frank Iacobucci at the Supreme Court of Canada.
Professor Rosalie Jukier, BCL'83, LLB'83, who has been teaching at the Faculty of Law since 1985, served as McGill University's first woman Dean of Students from 1995 to 2001 and is credited with the creation of the William and Mary Brown Student Services Building, which houses all student services under one roof. She has also served in a number of governance positions within the Faculty of Law including Associate Dean of Admissions (1991-1995), Associate Dean of Strategic Planning (2004-2005), Associate Dean of Graduate Studies (2010-2013) and Associate Dean, Academic (2019 – 2021). She served as Chair of the Faculty's Bicentennial Committee and this website was her project.
Alex Paterson, BCL'56, was a member of the Board of Governors at McGill beginning in 1987 and was elected the Chair of the Board of Governors in 1990, serving until 1994. Paterson was passionate about medical law and played a key role in setting up the McGill University Health Centre. Outside of McGill, he was also heavily involved in community initiatives and was a successful lawyer. Notably, Paterson was called on by the Quebec government to be a head negotiator during the Oka crisis.
Student Initiative Leads to Establishment of Career Development Office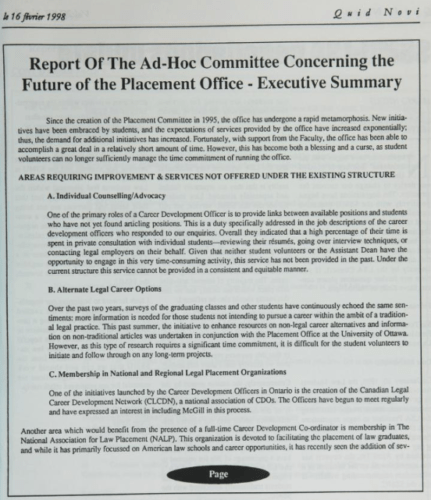 In the late 1990s, students felt that they did not have adequate resources at the faculty to help in their transition to employment. While a student-run Career Placement Office already existed, it could not meet the growing needs of the student body. Students therefore campaigned for a professional and permanent staff member to run the office and provide more continuity in their career services. These students were successful: after a referendum passed in 1998, a director was hired to head the Career Placement Office (now known as the Career Development Office).
Today, the Career Development Office (CDO) is central to the lives of McGill Law students. Since its inception, the CDO has fostered important connections with firms locally, nationally, and internationally, making it much easier for students to be recruited in various cities. In addition to organizing recruitment events, they also offer career counselling, help with applications, perform mock interviews, and organize various workshops for information on careers both inside and outside of the legal sphere.