The Bicentennial is an opportunity to celebrate the future of sustainability at McGill and beyond, while providing a space for attendees to innovate, collaborate, and adopt a greener approach, today.
Join us on November 2nd and 3rd, for Sustainable Futures Career Days – two days of sustainability-themed activities and events bringing together McGill students, sustainability faculty and alumni, academic researchers, governmental and non-governmental leaders in sustainability. The initiatives will encourage students and members of the McGill community to participate in discussions, workshops, and networking opportunities that will allow them to explore sustainable development in their own futures and careers.
Created in partnership with the Career Planning Service, the Engineering Career Centre, and the Soutar Career Centre of Desautels
---
Schedule
November 2nd
On Tuesday, November 2nd, we will be hosting a variety of activities including a keynote address, an SDG panel discussion, and a sustainable career workshop.
9 am – 10 am | Virtual Keynote + Q&A with Dr. Chantal Line Carpentier, Chief, United Nations Conference on Trade and Development
1 pm – 2 pm | Sustainability Development Goals Workshop led by the Student SDG Hub
4 pm – 5 pm | Panel Discussion on the principles and tools needed to succeed in a sustainable development career + Q&A

November 3rd
On Wednesday, November 3rd, students can book time slots to get a one-on-one session with participants of their choosing in a virtual networking event.
4 pm – 7 pm | Networking event
Registration through myFuture
Virtual Keynote + Q&A
To inaugurate the beginning of the Bicentennial's Sustainability Career Days, we will welcome McGill Alumna Dr. Chantal Line Carpentier, who currently serves as the Chief for the United Nations Conference on Trade and Development (UNCTAD) New York office of the Secretary-General. Dr. Carpentier played an important role in the negotiations leading up to the creation of the UN's Sustainable Development Goals (SDG). In her keynote, she will discuss how the SDGs play an–ever increasing role globally, including within economic sectors, industries, and individual companies and organizations.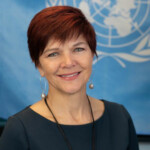 Chantal Line Carpentier
Chief of the United Nations Conference on Trade and Development (UNCTD)
---
Sustainability Development Goals Workshop
In order to familiarize students with the tools for success that they need to launch a career in sustainability, the student-led McGill SDG Hub will be partnering with the Bicentennial in order to facilitate a workshop for students as part of the Career Days. Led by Geneva Yang, this workshop will cover everything from the most important applications of the 17 SDGs for a career in sustainability, to ways by which students can become involved with sustainability initiatives on campus.
Facilitators: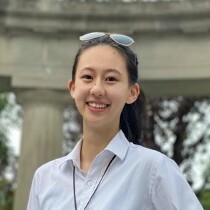 Geneva Yang
McGill SDG Campus Coordinator


Larissa Jarvis
McGill Sustainability Systems Initiative Research Associate
---
Principles and Tools Needed to Succeed in a Sustainable Development Career + Q&A
As the third and final component of the November 2nd Career days offerings, a panel on incorporating sustainability within career trajectories will be offered. In the discussion, McGill alumni working in sustainability will speak about their insights regarding the tools, expertise, and abilities needed to thrive in a sustainability-related career. McGill students who choose to watch the event in live time via Zoom will have the opportunity to take part in the discussion by asking questions and sharing their own experiences in the subsequent Question and Answer period.
---
Alumni Networking Event
On the second day of the Career Days event, the McGill community will re-welcome a series of McGill alumni who have gone on to embark on careers in sustainability back to campus via the virtual fair platform "Eventus". During the event, students interested in sustainability will have the chance to interact, ask questions with, and seek advice from alumni working in the field. Alumni from a diversity of academic and career backgrounds will be featured, and students will be able to book fifteen-minute networking sessions at any point during the three hour time frame, in accordance with their own schedules.
Student Registration: You will be required to register for the Alumni Networking Event in order to book a 1:1 with an alumni, registration opens on October 25.
Register at:  https://mcgill-sustainability-career-day.eventus.io/
---
For questions or more information, contact bicentennial@mcgill.ca
---